Coffee Sleeves, Travel Mugs, Go-To Clips, Mini Espresso Makers And Other 20 Essential Coffee Accessories You Will Want to Use Over and Over and Over .....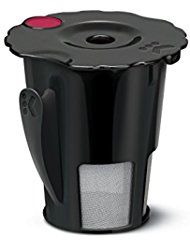 A morning ritual is a powerful activity. It can energize you and make you more productive during the day. It can be jogging, reading the news, meditation, taking a refreshing shower, etc. Among a variety of options, what is YOUR favorite morning routine?
Morning coffee rituals
In the survey conducted by The New York Times among 331 readers, 126 mentioned coffee as the most pleasing start of the day. Coffee is a popular beverage in the USA, where a usual coffee drinker consumes about 3 cups of this aroma drink per day on average. It was found that about 80% of Americans give preference to coffee rather than tea or other beverage. Mocha, latte, cold coffee, Irish coffee, etc. are only several types of coffee among a rich variety of them.
Five secrets of brewing better coffee
Regardless what coffee you choose, it is important to know the secrets of brewing a better cup of coffee. Here are 5 pieces of advice how to do that:
Choose good coffee – It is really easy to get confused with a variety of coffee choices on the market. The brands are numerous so there is not need to stick to a single one. But look for 100% pure Arabica coffee. First, it is lower in caffeine than Robusta and second, it is more pleasant in flavors.
Buy coffee beans fresh – No doubt, coffee tastes great if it is made of freshly roasted and ground beans. Never buy coffee beans from supermarket display bins. The rule number one for storing coffee beans is airtight and dark place otherwise they will suffer in flavor quality. Buy coffee beans from a reliable local roaster.
Grind your beans – Once the coffee is ground, it starts losing quality. The best and most aroma cups of coffee drinks are made of coffee that has been ground right before brewing. Coffee accessories for grinding are numerous from manual mills to electric grinders. Keep in mind, finer grinds stand for more aroma coffee.
Use good water – If you follow the above-mentioned rules but use tap water, you can ruin your pot of coffee completely. Serious coffee snobs use either filtered or spring water. You won't need much water so it makes sense buying bottled water or charcoal filter on your tap for the sake of a perfect cup of aroma beverage.
Invest in a good brewer – in the article below we mentioned some coffee acessories that make excellent coffee (according to the reviews). Manual brewers allow to take a greater control over the water temperature and amount of water used. At the same time, a coffee machine does the work as great if it replicates a manual brew.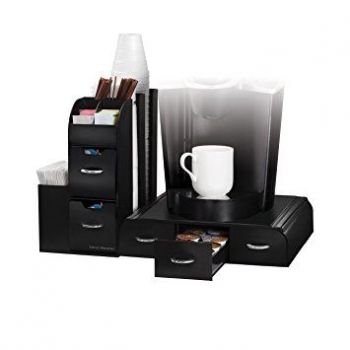 So are you ready for your perfect cup of coffee? These coffee accessories may help you in brewing it.
Coffee accessories
Coffee cups and cup accessories
The cup you use for coffee can be compared to the frame for a picture – it can either intensify or spoil the impression. Let nothing stand between you and your aroma beverage.
Do you enjoy drinking coffee outside the house, for example when walking a dog or by using one of the best travel coffee makers? Then you may like this coffee accessory that protects your hands from being burnt. It is hard and elastic to fit most of the coffee cups and stay put. It looks great and works alike and is not gender specific. A nice choice for a daily use. Give it a try to wake you up and lift your spirits. Enjoy your morning coffee and a holdable cup!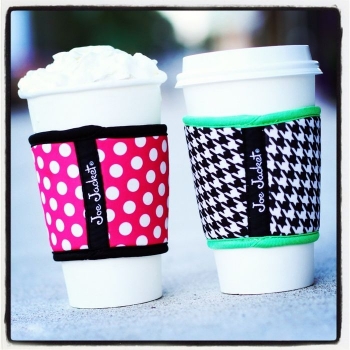 If you do not like the touch of stainless steel cup, you can change that with a help of a silicone grip. It is bright, pleasant-to-touch, cozy and heat-protective. It will also be much difficult for your cup of coffee to slip off your hands. A silicone sleeve is a unique way to accessorize your mug. Have a cozy grip!
There are several types of coffee lovers who like it hot, warm, with milk, sugar, etc. Cold coffee lovers make a low percent of a whole community. They would be pleased to make use of this coffee accesory. It is specifically designed for on-the-go people. It chills coffee in minutes. Sleek design makes it a pretty mug for traveling. Treat yourself with ice-cold coffee!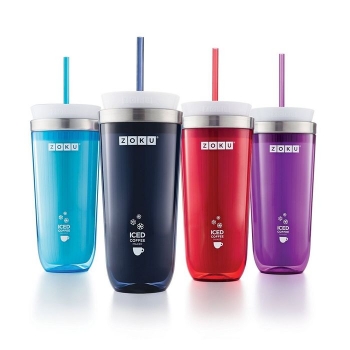 Hey! Are you a desperate traveler who can't live without hot coffee? You don't need to suffer anymore. There is a mug for you to have coffee on-the-go anytime you wish. It will keep your beverage hot for really long. Fresh coffee coupled with a bright-colored mug will definitely make your day.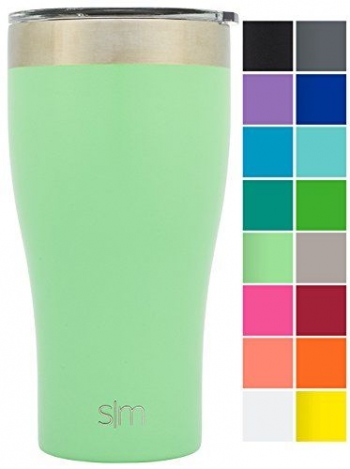 Do you plan on taking your tumbler coffee mug anywhere with you? You can do it in a convenient way by attaching a handle. It is a perfect cup holder solution. On the one hand, it grips a cup firmly without tipping over but on the other, it allows a mug to firmly sit in a car or bike holder. Once you buy it, you'll find yourself falling in love with this super cute and useful coffee cup accessory.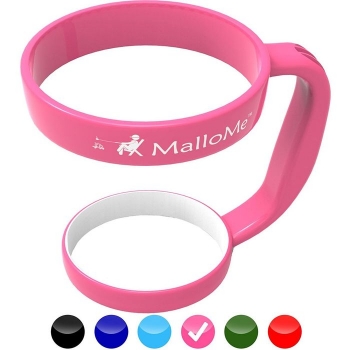 Never leave your favorite beverage and stay hydrated on your ride! Take the drink with you even when you are riding a bike or walking a stroller. A clever design turns installation into an easy task that is within the power of a tender lady. Attach a clip on a handle bar to carry your favorite drink. It will hug your coffee cup securely with no worries.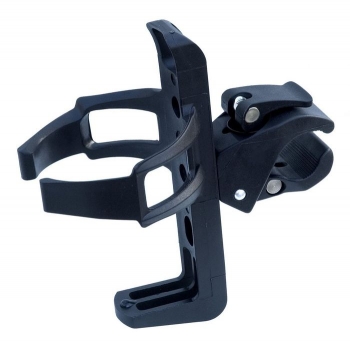 Do you want to feel like Darth Vader? You might need this Star War's stylized mug to pretend to be a powerful guy. With it, you are able to produce a whirlpool, literally. This is a coffee accessory that you just need to push the button to launch blending, an itsy-bitsy effort that results in an excellent stirring effect. A number one gimmicky mug for Star Wars fanatics.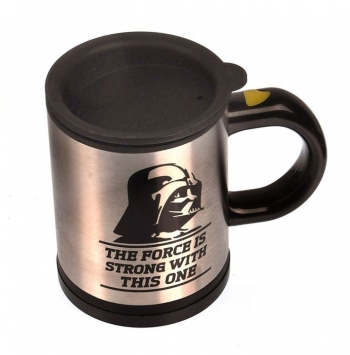 Milk, please!
Cappuccino, latte, flat white, mocha, milk-based espresso – all these are coffee drinks that can't do without milk. So coffee accessories for milk frothing are crucial for certain types of coffee. Here are must-haves for those who can't live without coffee with milk.
A cafe is an atmospheric place to sip latte but what if you like this drink too hard that you are not able to spend so much time outside the house? With this simple coffee accessory you can make latte anytime you wish. So tiny and simplistic, it creates thick and rich foam in seconds. So what would you like: a cup of vanilla latte or cappuccino?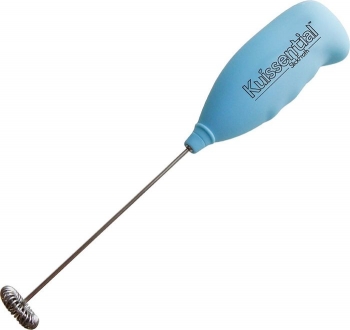 If you need to be accurate about the temperature of the milk froth for latte perfection, this coffee accessory is about to help you. It reads the temperature fast and accurate. There is a clip for safe measuring and clear numbers. It is not inferior in performance compared to electronic thermometers. You can use it in pair with a frothing pitcher.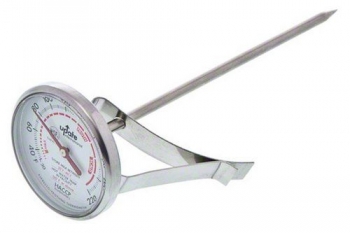 This is a powerful helper when latte is concerned. Your cup of coffee will be special every time you use this pitcher. Thanks to it your first sip will always be creamy and foamy. It is heavy and is available in 12-oz size. Make sure this is enough for you. Made of stainless steel, it supposes to pamper you with thick foam over the time.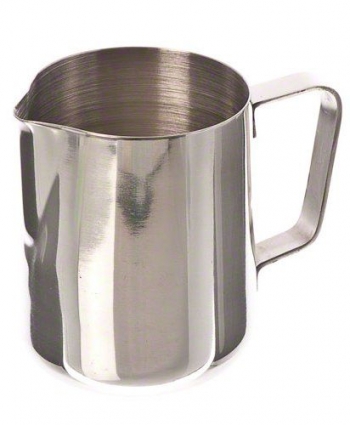 Do you have any plans on becoming a home barista? If so, you will need a set of certain tools and electric milk frother is a must-have coffee accessory to help you in your trial. It turns hot or cold milk into a creamy heaven. There are two size options: 250 ml and 500ml depending on how much milky foam you like. What you need to do is to pour milk, press the button and enjoy a long-lasting froth.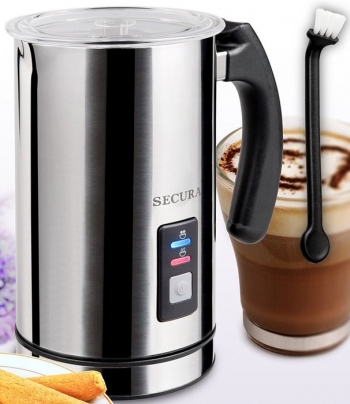 Coffee accessories
Knock, knock! Who's there? It's a puck that is looking for a box to be knocked in there. If you want to have a sturdy and shock-absorbing box for coffee pucks, have a look at this one. This compact box of a perfect size fits the dripping tray of an espresso machine. It sounds like you get another great tool for your home barista trials.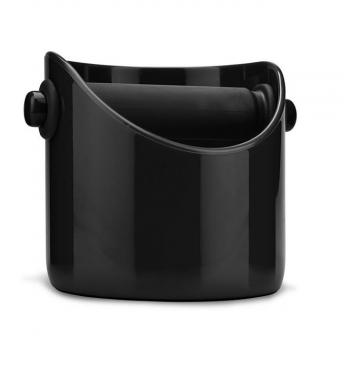 What are your demands for a perfect coffee tamper? If you have nothing to add to that it should be heavy, flat on the bottom and fit the cup, then this stainless steel tamper can be a nice tool for a coffee making ritual. This small piece is a pro in compacting coffee into a portafilter. You will see that this the tamper that makes really decent espresso shots.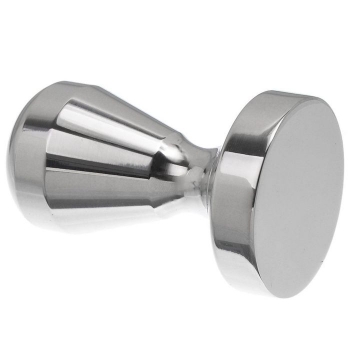 With a variety of electric coffee grinders on the market, the demand for manual one is still high. Why? Because it creates a certain aura, produces a pleasant aroma and tickling sound of coffee beans. Moreover, this coffee accessory looks beautiful to be placed on a barista countertop.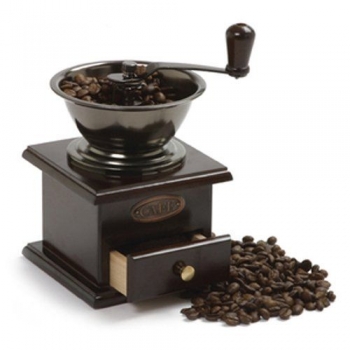 This is an unexpected coffee accessory we could not help mentioning. A real coffee station that is aimed to wake you up by stimulating all 5 senses: smell, taste, touch, hear, and sight. This designer alarm clock encourages better awakening. It looks like a piece of a chemistry lab with a test flask, funnel, and the tubes. This is a stylish and expensive present for a true caffeine lover.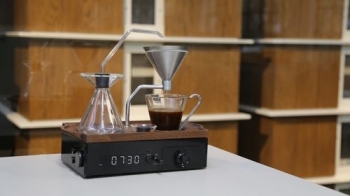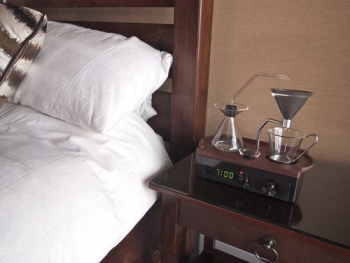 This device is an absolute perfection in making most aroma coffee! Numerous positive reviews are the best conviction. Do not drink coffee made by AeroPress, otherwise, you would consider other cups of coffee less tasty. It is convenient to have it during camping or traveling. It is compact, easy to use and wash. Even true coffee snobs find it superior, what about you?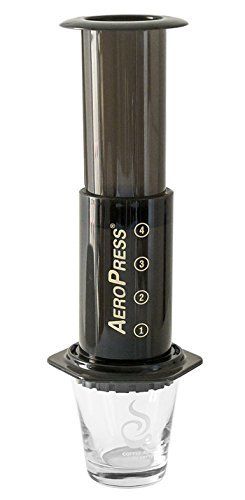 This is a must-have coffee accessory for travelers and campers. It is compact and lightweight but at the same time, it makes excellent coffee just like the automatic espresso maker. It is really fast in brewing coffee – once the water boils, it will take a minute for an aroma beverage to come out of that machine.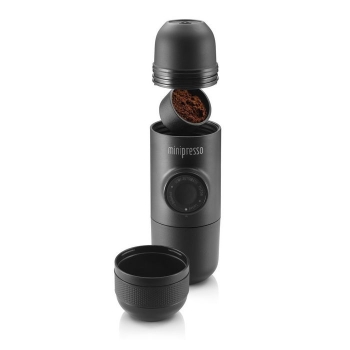 Burning your tongue on coffee is a usual practice if you are in a hurry and the coffee is too hot. For cooling it down fast to the temperature appropriate for drinking use Coffee Joulies, the coffee accessories that are as beautiful as they are effective. Put them into a cup of coffee, chocolate or latte right after they are poured. Enjoy your cool drink!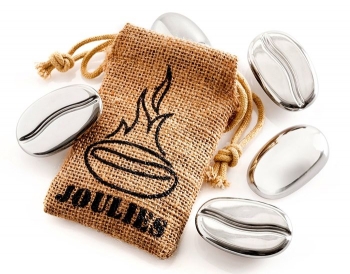 If you do not trust your eyesight measurement then use a dispenser, a coffee accessory that will save your time. It looks sleek and modern and works great as a storage container. It has an airtight design to preserve coffee freshness. It may take some time to learn how to manipulate it but the result is worth the effort.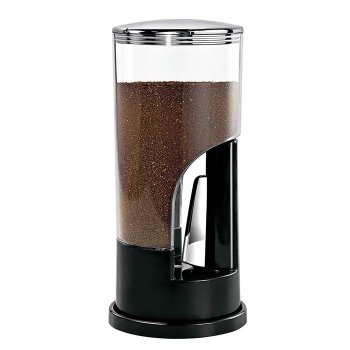 This coffee accessory is a nice alternative to a standard espresso maker. So if you do not have the last, make use of this 'cup of coffee' machine that provides a good and fast way to make scented coffee. It works exactly as it looks like, the water runs fast. A permanent filter is a nice bonus addition to a coffee maker.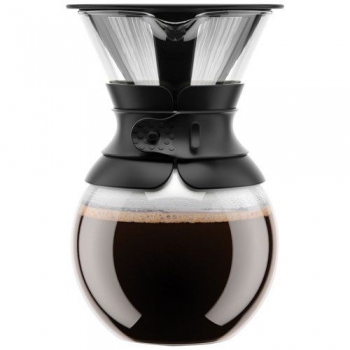 As you can see, there are a lot of various coffee accessories you can make use of while preparing coffee or specialty drinks. All of them are meant to turn ground coffee beans and boiling water into an aroma and tasty-smelling beverage. You should not be a dedicated coffee connoisseur to brew your best cup of coffee. What you need are a couple of devices and great passion. Find out what you lack, compensate it and make your perfect cup of coffee.