Portable Coffee Makers Buying Guide - Best Coffee Makers, Accessories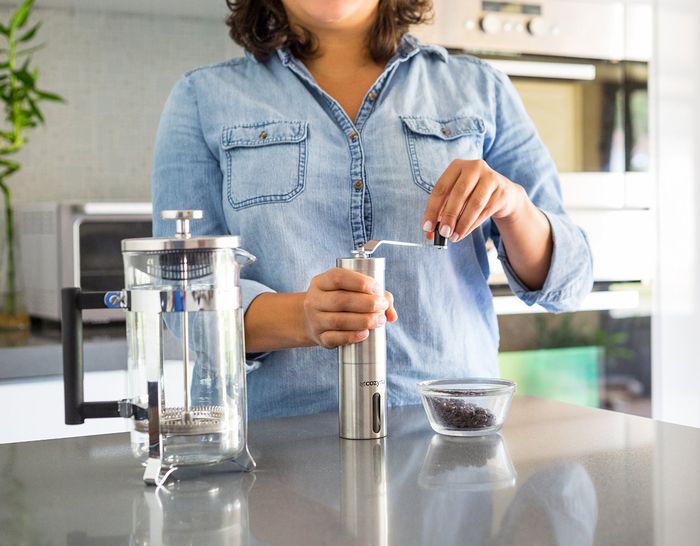 It's quite late, and you watch how stars shine in the sky as you drive to a petrol station in a rural area. There's a long way to the town you're going to visit, and a cup of coffee would not hurt. As your car is drinking its own 'beverage', you head to a small store that is located right here, at the station. You order a cup of coffee and go out. The stars are so bright, the air is so pleasant, and… what's that?! Yuk! You call that coffee?!
To avoid such confusion, many manufacturers of coffee machines, both startups and established brands, have developed portable coffee makers - and it is just the kind of thing we are going to discuss!
1. Who invented a coffee maker
Coffee seeds were first reported to have been brewed in the 15th century when the Sufi drunk coffee in Yemen. This country is thought to be the origin of coffee as we know it. Unofficially, there are legends describing the origins of coffee. One of them tells us about a goatherd who lived in Ethiopia and noticed that his goats behaved differently when they ate berries from a bush. They started jumping and got very excited. Kaldi, that was the name of the goatherd, took the berried to a monk, but the monk disapproved of their consumption and threw them into the fire. The berried roasted, and the smell filled the room. Then they took the roasted coffee beans, ground up and dissolved them in hot water. That is one of the legends how the first cup of coffee ever was brewed.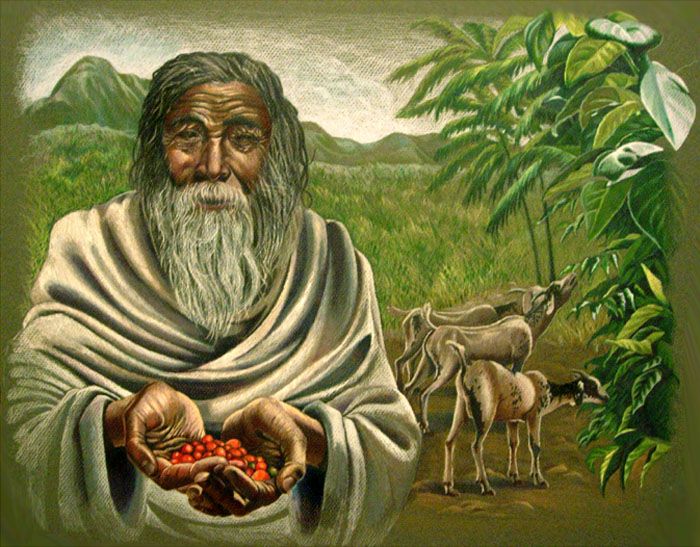 For centuries brewing coffee was a simple process that did not require any sophisticated equipment (and actually it is not necessary even now). The only thing used for the process was a pot into which hot water was poured to brew coffee. It featured some filter that would stop grounds from getting into the cup, but that was all.
Of course, as the time went by, people thought that there may be some way to make the process automatic. That is how the idea of coffee machines was born.
In 1710 a Frenchman introduced infusion brewing: ground coffee was put in a linen bag and submersed in hot water. It remained there until the coffee was strong enough. Nevertheless, standard brewing process remained to be the most popular way of brewing coffee.
Franceintroduced a large amount of innovative devices for brewing coffee in the 18th century. Jean-Baptiste de Belloy with his drip brewing; "pumping percolator" invented by another Frenchman; Count Rumford, an American residing in Paris, presented a French Drip Pot - the variety of means of brewing coffee was impressive. But still all these considered only brewing technology, and they cannot be called machines.
It was not before the beginning of the 19th century that the first coffee machines appeared. Machines using vacuum brewing were especially popular. Take a look at the picture - the machine seems to be pure rocket science!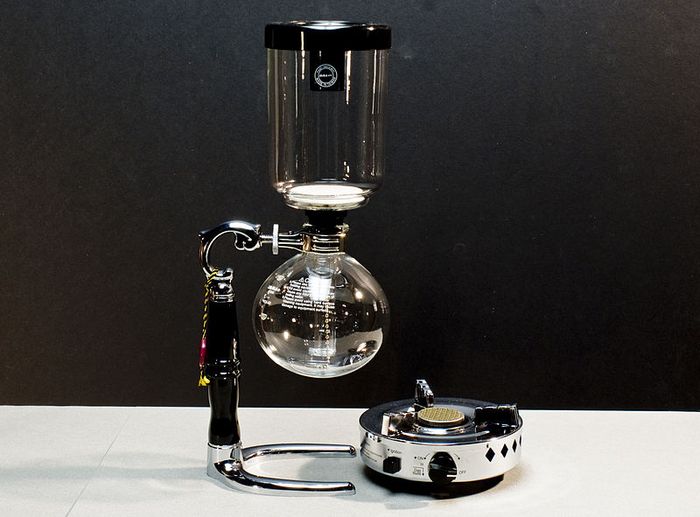 Such devices were overrun by percolators in the mid-19th century. Though, they did not manage to retain the power - the beginning of the 20th century saw invasion of moka pots and - most notably - electric drip coffemakers into the market. Since then there have appeared so many kinds of coffee makers that this issue deserves a separate article. Coffee makers have become a must for many, since coffee is the most popular drink in the world (along with tea, of course).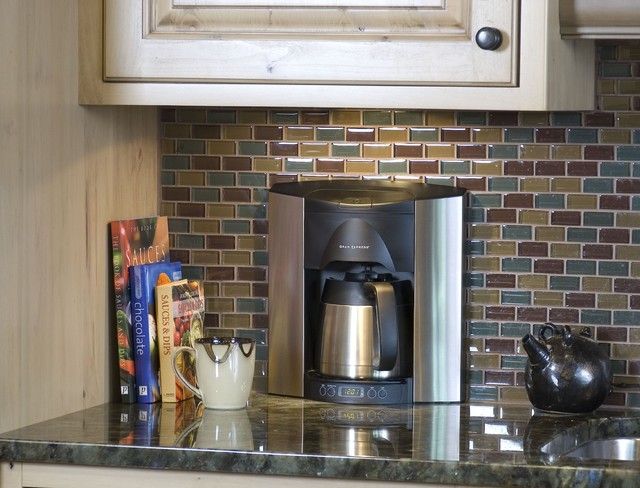 2. What is a portable coffee maker
A portable coffee maker, or portable coffee machine, is a cooking appliance designed for brewing coffee. Since there is a word 'portable' in its name, it is evident that among its characteristics is portability. Portable coffee makers can be taken anywhere, as they are rather lightweight and easy to carry.
3. Who needs a portable coffee maker
Coffee addicts can make up dozens of situations when they would like to have a portable coffee maker at hand. Here are a few of them:
If you are on a trip. Whether you are travelling by car or enjoying a trip organized by some travel agency, there is always a reason to take a portable coffee machine with you. Imagine you are in the wilderness in your car, it's early morning and time to drive again in order to manage to get to the place before certain time. You're extremely sleepy, and no Starbucks seen on the horizon (yes, that can happen too). You get out your portable coffee maker, brew it - and get ready for action! There are special editions of such machines for cars, so you can leave batteries at home too;
If you are staying at a hotel. Sure, hotels provide lots of opportunities to drink coffee, but it can be quite expensive to use their services, and, well, sometimes you just don't want to go anywhere to get your coffee. A portable coffee maker is just what you need, since it is in your suitcase and always ready to make you a cup of hot coffee;
Emergency teams. If all previous occasions are quite obvious, this kind of situation is not. There are many teams that help people in case of emergency: they look for people who got lost in forests or cities, or got into trouble somewhere where there is no kitchen. Such people often spend hours (or even days and nights) looking for the injured and the lost, and portable coffee machines can prove to be very useful in such harsh conditions. The same is true of policemen and other people whose job implies staying for a long time in a place where there is no opportunity to brew coffee in a more conventional way;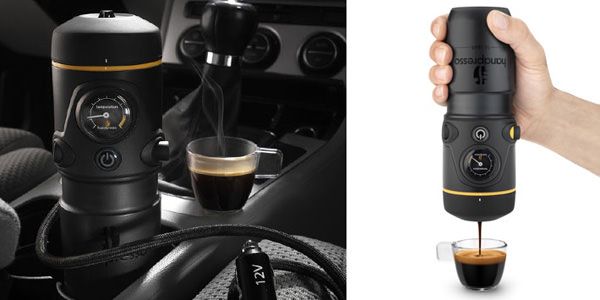 Those suffering from hypotension. You never know when you will need to drink a cup of coffee if you have hypotension. To ensure that you can always have a cup of this drink that increase blood pressure, people suffering from this disease can carry a lightweight coffee maker wherever they go - be it a walk in the park or long hours of waiting in traffic jams.
4. Advantages of portable coffee makers
A coffee maker that is portable is a friend that is always ready to stimulate its owner. It has advantages that make coffee addicts buy a compact coffee maker:
Portability. So obvious, but so useful. The opportunity to make a cup of coffee wherever you are is just what it takes to make a coffee lover want to buy such a device. Want to enjoy the view sitting on a high mountain with a cup of coffee in your hand? There's nothing difficult in it if you have a portable coffee maker!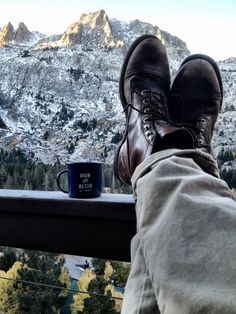 Affordability. Quite surprisingly, portable coffee makers are affordable, if not cheap. You can avoid greed attacks - it's possible to buy such a device for some 10$. Of course, if you want something that is not just portable, but also automatic, 100$ will do too;
Quality of brewing. Portable coffee makers can make good coffee, despite being small. If you really got tired of drinking poor quality coffee at railway or petrol stations, you will be pleased to learn that these compact devices can solve the issue;
Variety of designs. There are many kinds of portable coffee makers, and the word 'design' here implies not only appearance (which varies greatly, too), but also construction and brewing type;
Some do not need electricity. There are models that do not require electricity to make a cup of coffee. Such manual devices are a must if you are going on a long trip where there will be no opportunity to have access to electricity or recharge batteries;
They are lightweight. Well, when we say 'portable', we do not mean it is not put in concrete or fastened with screws! Portability implies light weight, and compact coffee makers are generally easy to carry and can be thrown in a backpack or luggage;
Easy to clean. When drinking coffee on the go, sophisticated cleaning is something everyone wants to avoid. Portable coffee makers are generally easy to clean. In most cases running the machine with water is enough.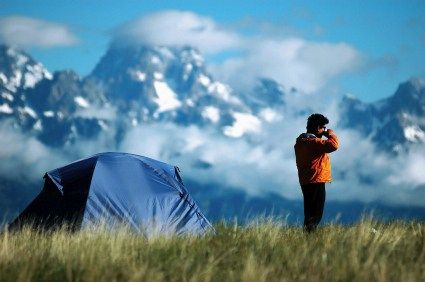 5. Drawbacks of portable coffee makers
The drawbacks of portable coffee makers are not numerous, though the ones that exist are worth mentioning:
Decent quality. Surprised to see the advantage of compact coffee makers in the drawbacks list? What you should know is that while the quality of coffee made with portable devices is good, it cannot be compared with desktop espresso machines. There is always a price for portability;
Some need electricity to work. There are various types of machines, but the models that require electricity can prove to be useless if camping, for instance.
6. Types of portable coffee makers
There is such a great variety of portable devices for making coffee that it's rather difficult to classify them. Well, in terms of design they can be grouped like this: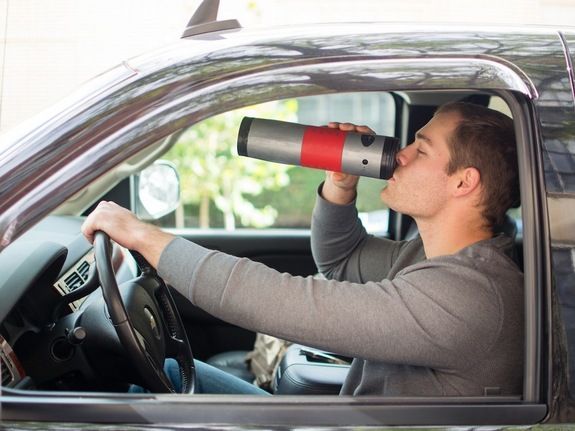 In terms of source of power, portable coffee makers fall into the following types:
Manually powered. Such coffee makers are press-style and require no power supply, except for your hands;
7. How to choose a portable coffee maker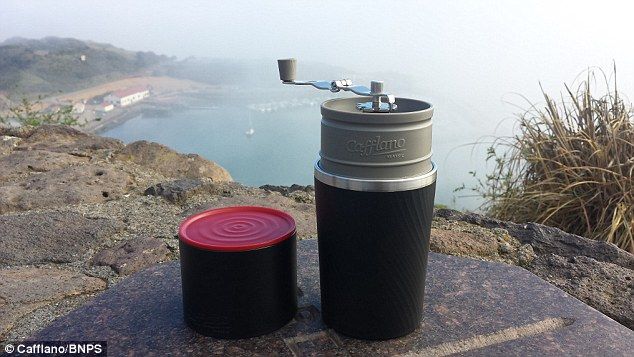 Just take a look at what great variety of portable coffee makers there is in the market! Embarrassment of riches. Here are a few tips on how to choose an appropriate coffee maker that will last and make coffee of good quality without taking much space.
Think of where you are going to use it. Do you want to have a compact coffee maker for meetings? Or a compact travel coffee maker? Or a coffee maker that needs no electricity to brew coffee? The conditions of operation matter a lot when choosing the right model. If you are planning to travel a lot or keen on camping, then your pick is a coffee maker that is hand-operated. If hotels are your primary aim, then electricity (and hot water) will not be an issue;
Consider the price. The price may vary from 10$ for simple hand-operated units to 150-200$ (actually, to any number, since there are no limits for trendy products);
Choose the one you like. Appearance is not that important to quality of coffee being brewed, but it can matter for some, so take your time to find the model you will enjoy looking at;
Additional appliance factor. Do you have a separate water heater and grinder to accompany your portable coffee machine? If it is ok for you to have to carry additional appliances, you can choose a model other than all-in-one machine type. In all other cases an integrated water heater is a must;
Convenience and dimensions. A portable device should be easy to carry and not take much space. Think of where you're going to carry it - will it be a suitcase or a backpack or something else?
8. Reviews of portable coffee makers
Since the models are so different, it's better to pick models of various types. Here is the list of the best devices around - keep in mind that this list is not comprehensive, as there are many more high quality compact coffee makers.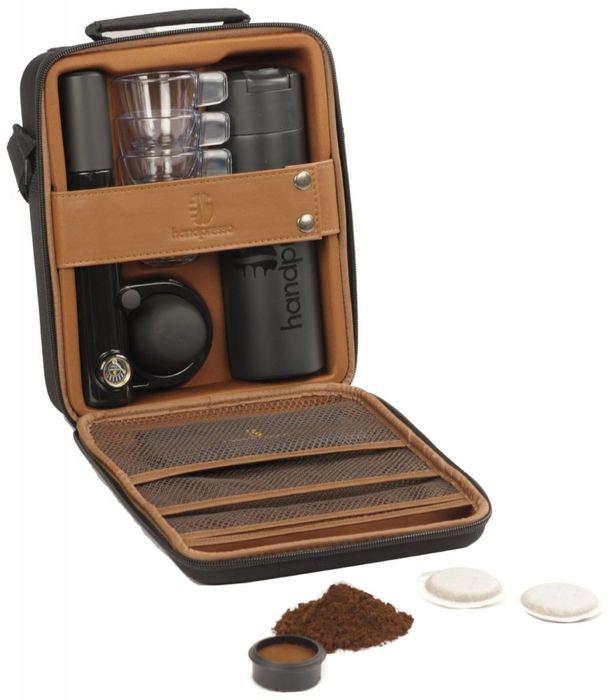 This is a portable espresso machine that has attractive design and is capable of making wonderful espresso.
Comes in a durable case that includes everything for brewing and serving coffee;
Requires hot water and grind;
No need for electricity or batteries;
Based on pressure;
Great for meetings, as it includes 4 unbreakable cups;
Made of thermo-formed EVA plastic;
You can use fresh-ground coffee or pods;
Comes with an insulated flask;
Dimensions: 10.2 x 8.5 x 3.1 inches (25.9 x 21.6 x 7.87 cm);
Weight: 3.8 pounds (1.7 kg);
Price: 147$
Customer feedback:
The feedback suggests that this coffee makers seems to have no drawbacks - the thermos keeps the drink hot for several hours, the taste is great (provided you use coffee beans of high quality), and it's the best model in terms of taste among other devices of this price range. The only drawback is a small thermos - it's only for 330 ml. Also, some customers who have bought it suggest using pods instead of beans, as it's rather difficult to clean the device if beans are used.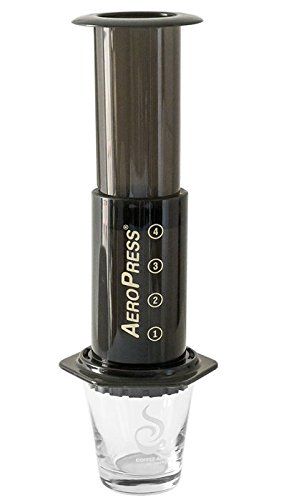 Here is a high quality coffee maker that looks more like a syringe.
Makes American style coffee or espresso-like shots;
Lower acid level of the brew compared to other machines;
Multiple filters make pure coffee;
You can even make pure concentrate to store it for several days;
Makes 1-4 cups of coffee (~1-2 mugs);
It takes 1 minute to make coffee (pressing lasts for 20 seconds);
Comes with a year's supply of microfilters;
Requires hot water and coffee;
Does not require electricity;
Dimensions: 5 x 5 x 11.5 inches (12.7 x 12.7 x 29.2 cm);
Weight: 14.4 ounces (408 grams);
Price: 30$
Customer feedback:
Feedback on this product suggests that it's a great coffee maker capable of adjusting strength of the drink, some call it 'the best drip coffee maker in the world'. It makes several cups within minutes, and the coffee tastes great. Some claim that plastic is not durable and begins to break after four months or so. Others claim that plastic used in this coffee maker is toxic, though people do not know for sure.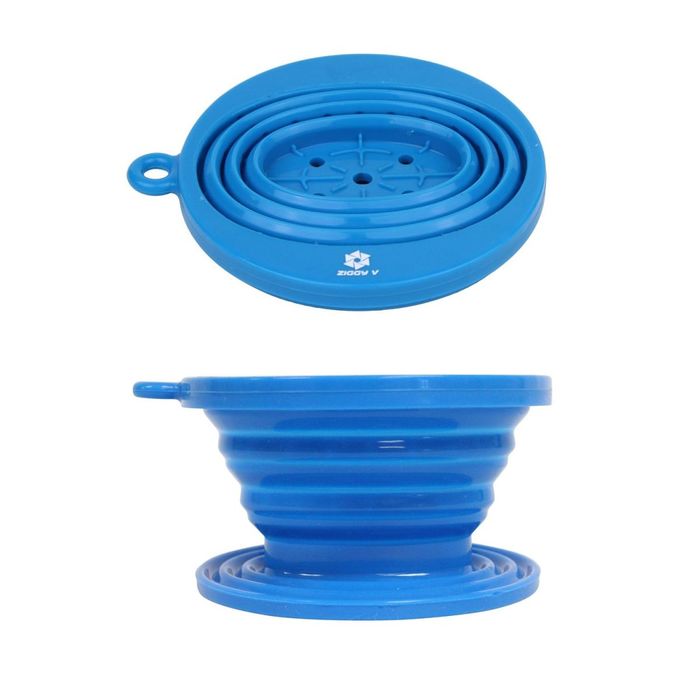 Looks like an ice-cream? No. It's a silicone over the cup infuser that is extremely cheap and easy to use.
Brews 1 cup of coffee or tea;
Silicone retains heat but is cool to the touch;
Made of high quality silicone;
Does not break like some plastic coffee drippers;
Easy to clean;
Can be washed in a dishwasher;
It is recommended to use a No. 2 or No. 4 paper filter;
Dimensions: 4.8 x 4 x 0.1 inches (12.2 x 10.16 x 0.25 cm);
Weight: 2.4 ounces (68 grams);
Price: 9$.
Customer feedback:
General feedback is more than just good - people claim this little dripper is awesome both in terms of coffee taste and its convenience in cleaning. You can simply throw it into a dishwasher. Some say that it's not clear how to use it, since there're no instructions, others do not like that it's too shallow. A person claimed that it fell down a few times when pouring hot water into the cup.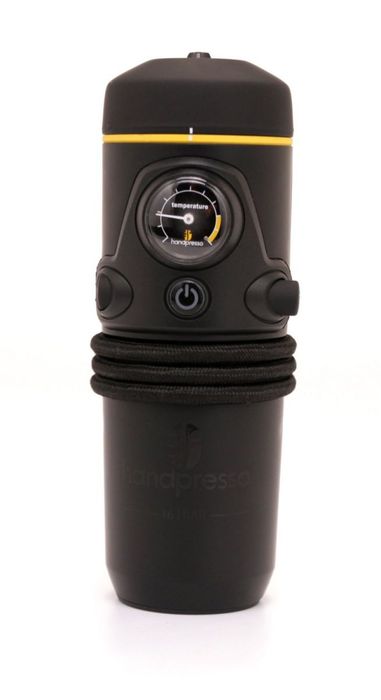 This is a unique model that is very popular among car owners since it uses a 12V cigarette lighter.
Compatible with cigarette light socket;
You can plug the device into the car's power outlet, but in such a case you will need a connector;
Uses pressure (and has an internal pump implemented) for brewing coffee;
Uses ESE pods;
Capacity: 1.79 fl oz. (53 ml);
It takes 2 minutes to brew;
Dimensions: 3.5 x 3.5 x 8.5 inches (8.9 x 8.9 x 21.6 cm);
Weight: 2 pounds (900 grams);
Price: 149$
Customer reviews:
The feedback shows that this device is good at making espresso and made of durable materials. The main drawback is its capacity - they say, it makes only 2/3 of a normal cup. Also, some people claim that the voltage of the car at idle may be insufficient for the device to work, thus resulting in repeated shutting off. It means, the engine has to be running. The user manual also lacks useful information.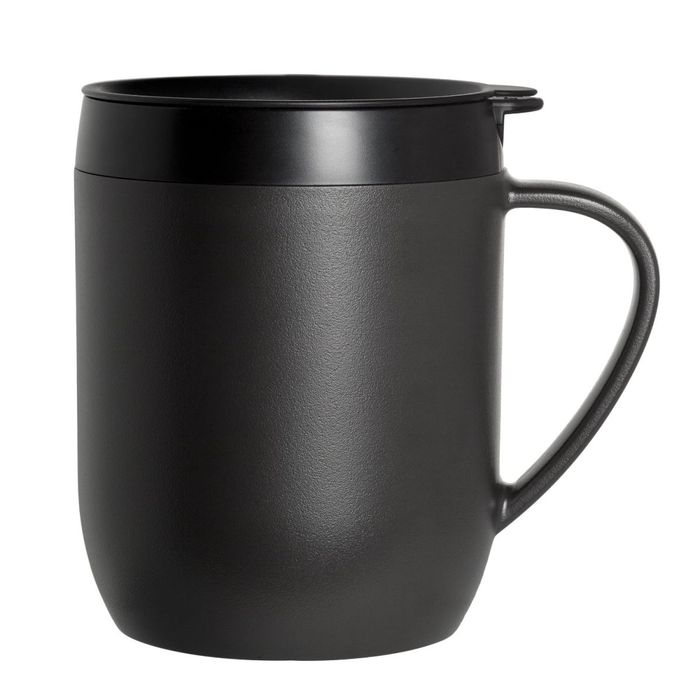 This may be one of the most convenient ways to brew coffee - not only does it brew, it also provides a mug!
Features double-wall to keep the drink hot for longer periods of time;
Suitable for tea and hot chocolate too;
Easy operation;
Requires hot water and ground coffee;
Can be washed in a dishwasher;
Features a lid;
BPA free;
Dimensions: 4.8 x 3.5 x 4.5 inches (12.2 x 8.9 x 11.4 cm);
Weight: 0.3 ounces (8.5 grams);
Price: 10$
Customer feedback:
People are more than satisfied with this coffee maker. Some find it wonderful that they don't need filters and other accessories. Some people complain that some coffee grinds blow back over the plunger. Another customer recommends washing the mug by hand, as the plastic isn't durable and bleaches in the dishwasher.
9. Accessories you may need
Most portable coffee makers require hot water and ground coffee, so before setting out on a trip, consider taking the following items with you: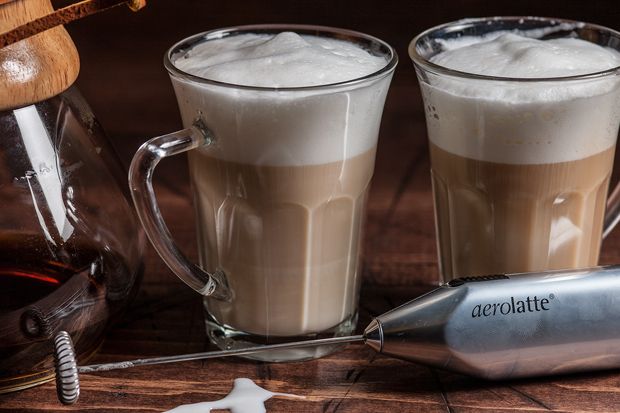 10. Coffee recipes you might like
Coffee is a kind of thing that may let one's imagination flow. There are hundreds of recipes that help make coffee that is delicious and warming. You can add some ingredients even if you are using a portable coffee maker, so here are a few tips on how to make a cup of coffee your family or friends will adore!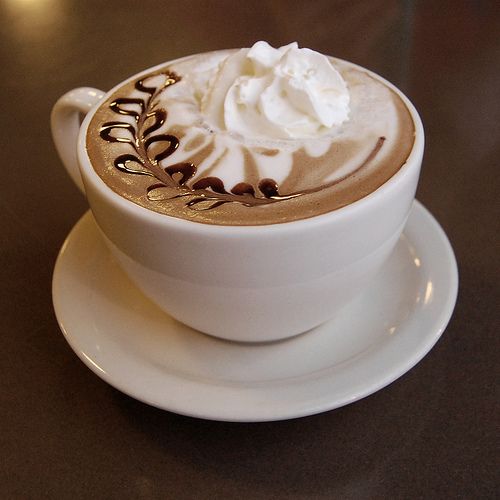 Peanut butter wonder. Brew coffee. Add milk, yoghurt, peanut butter (2 tablespoonfuls), and some ice and process the coffee for 45 seconds until it gets smooth and frosty;
Raspberry coffee. Brew coffee. Add raspberry preserves and ice cream and blend the coffee;
Caramel latte. Brew coffee. Microwave milk for a minute and a half until it gets warm (but not boils), whisk it until foamy. Heat caramel syrup and add it into coffee. Pour milk into the coffee, add whipped cream, caramel and toffee bits.
11. Conclusion
A portable coffee maker is a must for everyone who cannot imagine his morning without a cup of fresh coffee wherever he is. There are plenty of models designed specifically for different situations. Be it a camp in the wilderness or a car (or something else), you can always find a device that will meet your requirements.