Neck Fans, Handheld and Other Mini Fans - The Ultimate Buying Guide!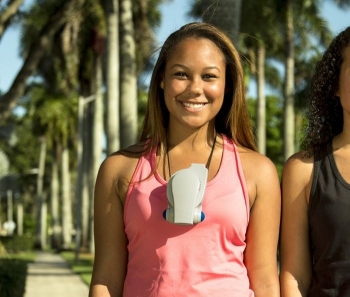 It's really hot, you're sweating but keep on weeding your garden… Your friend is watching a sport event, it's crowdy and there's almost nothing to breathe… Your mother is waiting in the queue to get her documents…
There's a device that can help in all these cases - a portable personal fan. Works better and faster than hot tea on hot days!
1. History of fans;
The first item for cooling themselves that people invented were hand fans. These cannot be called devices, as there is nothing mechanical about them. Actually, any flat and rigid object can serve as a hand fan, yet in many countries making exquisite hand fans is an art with long history.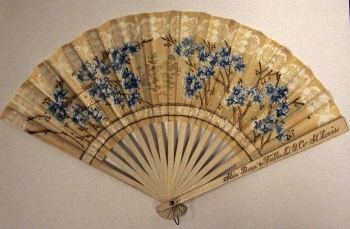 An old hand fan
Though hand fans may be beautiful, they are not effective and require a lot of hand waving. Since we're interested in how personal fans appeared, we will focus on mechanical fans.
It is weird, but mechanical fans are also very old. They date back to about 500 BCE (!) when punkahs were used by the Indians. Punkah is still used in some countries, though the technology has somewhat evolved. The concept behind this name implies hanging a large swinging flat fan that was attached to the ceiling and pulled by servants.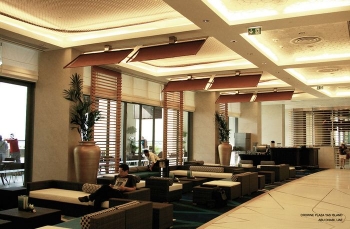 Modern punkah fans
In 180 CE Ding Huan created a rotary fan that was manually operated and was 3 meters (10 feet) in diameter. The technology kept on evolving and in the 7-10th centuries the Chinese invented fans that were rotated with hydraulic power. These prototypes were substituted by early ventilation systems in the 17th century (the first of which was installed in the Houses of Parliament), yet the first rotary fan in Europe dates back to the 16th century - it was used for mine ventilation. These machines were unreliable as they tended to break down.
The appearance of steam power gave fans a new life. In the mid-19th century steam-powered fans were installed at the hospital in Liverpool by D.B. Reid. Fans powered by oil, kerosene and alcohol were quite common around the turn of the century.
Modern fans powered by electricity were invented in the period of 1882 to 1886 by Schuyler Skaats Wheeler. In 1882 Philip Diehl presented his electric ceiling fan.
Mass production of electric fans for home started in 1909. Since then the sizes and shapes of fans have evolved, and nowadays people can enjoy having their own… portable mini personal fans!
2. What is a portable personal fan;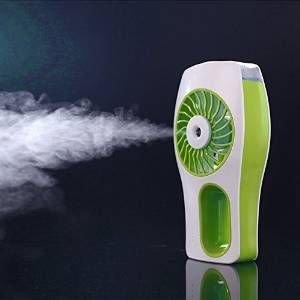 A portable personal fan is a device designed to cool its owner with the help of air. Personal fans are small so that they could be carried easily. Actually, table fans are often included in the category, so we will consider both personal fans proper and table fans, as both share the term 'personal' when encountered in stores.
3. Who needs a portable personal fan;
There are thousand of situations in which you might think 'Why haven't I bought a personal fan in advance?..'. Here are some of them, though there are definitely many more.
Travellers. These folks use a lot of portable staff, and fans are not an exception. Whether it is some excursion or a long journey in a hot country, a personal fan will be of great use. Imagine you are visiting the Colosseum, and it's so hot you cannot help buying one ice cream after another. How convenient it is to have a fan that is cooling your neck or face (or both!). You will also comprehend information said by your guide better, by the way;
The aged. As they say, wisdom often comes with age, and so do health problems (or at least more of them). Having a personal fan is a good way for those suffering from cardio issues to keep yourself cool (since such people feel worse when it's hot);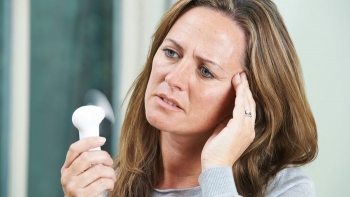 Queue 'fans'. Personal fans are good for those who spend a lot of time waiting in queues. These include bureaucrats, people visiting hospitals, and everyone else who has to wait and wait;
Archaeologists and other researchers. People spending much time in the sun would not reject having a personal fan. At least they're not supposed to!
4. Advantages of portable personal fans;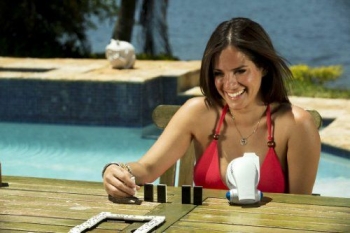 Portability. The most obvious, yet the most important advantage of personal fans is their portability. You can carry it with you wherever you go and be sure to have a source of cool air;
Decent efficiency. Though they cannot be compared with stationary fans, portable ones can provide quite good air cooling and save your hot day;
Various designs. There many options to choose from, and besides shape and color, fan types are also of great importance. Table fans or neck coolers - there are different models for different cases.
5. Drawbacks of portable personal fans;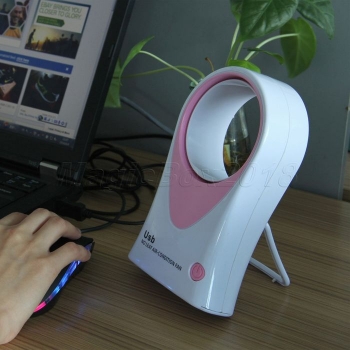 Efficiency. Though it may vary, efficiency depends on the product quality, and if you buy a fan that costs 1$, it's not recommended to expect it to work like a turbine;
Energy dependency. If you run out of batteries in the middle of a trip, it will mean you'll have to carry additional luggage that is of no use with you. Though charging types may be different, it's impossible to make electric personal fans work without electricity;
Chances of catching a cold. Mothers often tell their children not to eat ice cream in the heat or drink ice-cold water, as it's very easy to catch a cold. The same is true with fans - sweat combined with powerful cool air flow can leave you looking for a thermometer!
6. Types of portable personal fans;
There are various types of portable fans, such as floor fans, pedestal fans, box fans, etc., but since we're interested in personal portable fans in particular, we will consider only three types of fans.
Table fans. This is the most common type. Table fans are found in almost any house. These devices are placed in tabletops or desks and provide less air flow than full-sized models. Personal desktop fans generally have a couple of settings and can be tilted to adjust flow direction;
Handheld fans. Handheld personal fans help you stay cool (whatever it means here) wherever you are. It is a very small device that can be carried in a bag or even pocket (if you have decent pockets!). This kind of fans is especially loved by travellers;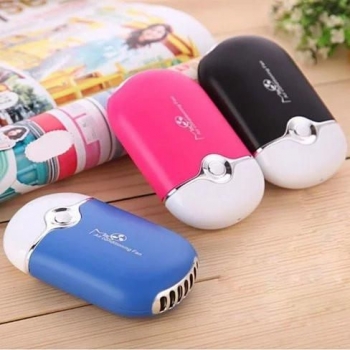 Besides, small portable fans can be classified according to the following criteria:
7. How to choose a portable personal fan;
Before you buy the device you've liked, think about the following aspects of buying a personal cooling fan:
Where are you going to use it? Is it a short trip full of excursions or a long journey with nowhere to charge your fan or buy batteries? Or are you just looking for a table fan to make your studying or working more comfortable? Depending on what you need, your choice will be different. If no stores selling batteries should are in the place you are travelling, make sure you have enough batteries with you and a decent battery built in. If studying/working is your major activity, look for a silent personal fan that will: a) not disturb you; b) not disturb others; c) now blow away all your papers! By the way, a USB personal fan is one of the best options for students!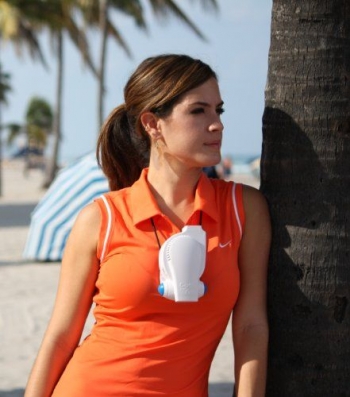 What features do you need? Is a two-speed personal fan enough for you? What about oscillation? Do you want your fan to know how to create air flows in all parts of the room? Or do you want it to have a lamp or a breezer integrated? The market is ready to sell you everything you want;
Does design matter? Should it match your shoes (in case of neck fans) or your new armchair (in case of desktop fans)? Or do you want it 'just to blow'? Make sure you decide what you want before buying!
Are controls convenient? If you do not like sensor technologies or remote controls, choose good old buttons and switches.
8. Reviews of popular models;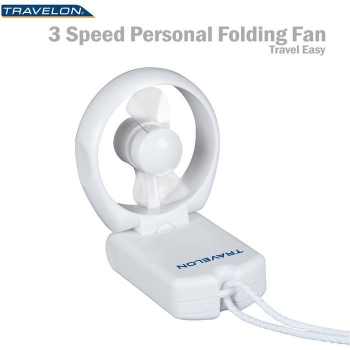 This personal fan is one of the most popular ones on Amazon.com. It's tiny and convenient to use while travelling.
Compact dimensions;
Can hang around the neck or stand on a table like desktop fans;
Plastic blades - you won't hurt your fingers;
3 speeds;
Uses 5 AA batteries;
Made in China;
Dimensions: 9.4 x 4.9 x 1.7 inches (23.8 x 12.45 x 4.3 cm);
Weight: 7 ounces (~198 grams);
Feedback summary
Advantages: high efficiency, folding design, 3 speeds, convenient to use, not very noisy.
Disadvantages: some objects may get into the fan (for instance, strands of hair), and there's no way to take the fan apart. Also, fan blades are rather vulnerable.
All in all, it seems to be one of the best models available on Amazon.com, as it provides high efficiency - higher, as the customers say, than other small fans.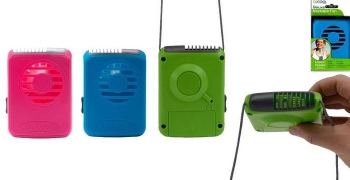 This fan is manufactured in a compact casing that makes it a bright necklace.
Compact size;
Dimensions: 5 x 1 x 3 inches (12.7 x 2.54 x 7.62 cm);
Quiet operation;
Requires 2 AA batteries;
1 setting;
Runs about 10 hours on fresh batteries;
Comes with a neck strap;
Multiple colours;
Weight: 0.3 ounces (7 grams);
Feedback summary
Advantages: good efficiency, convenience.
Disadvantages: some claim that it's not effective, others say it blows very hard and is not suitable for theaters. General impression is okay, yet there are mixed reviews.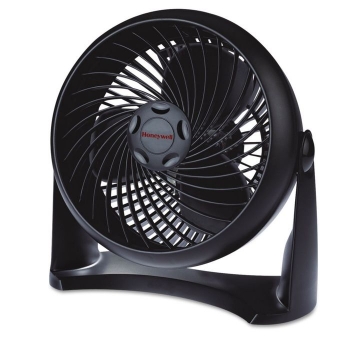 It's a desktop personal fan that is made in black colour, which seems to be rather rare in the world of portable fans.
Aerodynamic TurboForce design;
3 settings;
The manufacturer claims it's 25% quieter than other models;
Can be mounted to wall or stand on a tabletop or desk;
7 inch (17.8 cm) blades;
Head pivots 90 degrees;
Dimensions: 11.2 x 6.5 x 11 inches (28.5 x 16.5 x 28 cm);
Weight: 1 pound (453.5 grams);
Feedback summary
Advantages: good air flow, quietness.
Disadvantages: some say it's 'flimsy feeling' and tends to fall over. Also, the grill is not removable.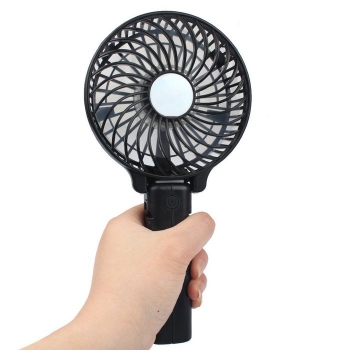 This handheld fan is rechargeable and foldable, which makes it multipurpose.
Compact size and folding design;
Can be used both as a handheld personal mini fan or a desktop fan;
Removable clip;
Adjusts to different angles;
Air flow distance up to 3 m (9.85 feet);
Pressure-resistant;
Various colours;
Rechargeable battery operated fan;
USB cable is used to charge it with a computer;
2000 mA battery;
Stepless speed regulation (3 speed fan);
The manufacturer claims it's enough for 2-8 hours;
Dimensions: 4.5 x 4.5 x 2.7 inches (11.43 x 11.43 x 6.85 cm);
Weight: 8 ounces (226.8 grams);
Feedback summary
Advantages: works well. They say it really cools on hot days.
Disadvantages: comes in a cheap packaging and looks cheap, yet they say it works OK. There's little vibration and noise that can still be felt by some. There aren't that many reviews, so this model is yet to be tested by people.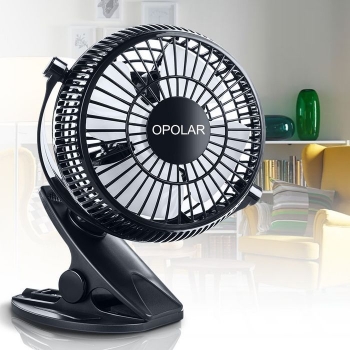 This clip and desktop fan is a versatile device for getting some cool air.
Both clip and desk fan in one;
Powered by USB cable only (included in the package);
The manufacturer claims it saves 95% power compared to traditional AC fans;
2 settings;
360 degree adjustment;
4.3 inch(10.92 cm) blades;
2200 RPM;
One year warranty;
Dimensions: 7.9 x 7.9 x 3.9 inches (20 x 20 x 9.9 cm);
Weight: 15.2 ounces (430.9 grams);
Feedback summary
Advantages: it's quiet at the low setting and energy-saving.
Disadvantages: they say, it vibrates on the desk and is rather loud. Also, it's flimsy and not very powerful.
9. How to make a DIY personal fan;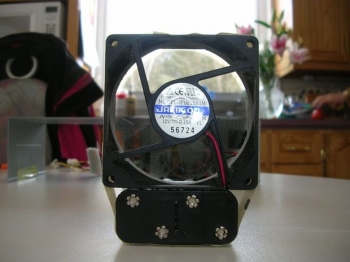 To make a simple portable personal fan, you will need the following materials:
One old computer fan;
8 AA batteries;
One battery holder for eight batteries;
Screwdriver;
Side-cutters;
Masking tape.
Step 1. Put the batteries into the holder and tape it to the fan.
Step 2. Connect the wires as shown on the photo.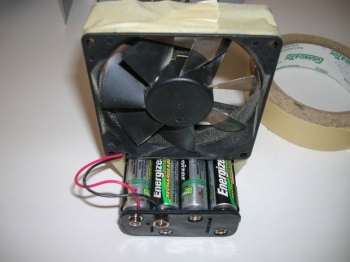 Step 3. Test the device. It should be working now.
It's the simplest way to make a DIY personal fan contributed by qazwsx755.
10. Alternatives to personal fans;
You do not have a personal fan. You do not have materials to make your own. Yet you are hot, and there's something to be done about it. Here are some ways to make you feel less hot:
Use a hand fan. Why cannot we use simple hand fans? They do not depend on electricity; they are foldable and can be beautiful. And what is better, they can be made of anything. Fold an old newspaper - your fan is ready! Cheap and cheerful, as they say.
Drink hot tea. It's a old proven way to feel less hot that has been used not only by people living in deserts, but also those living in milder conditions on hot days;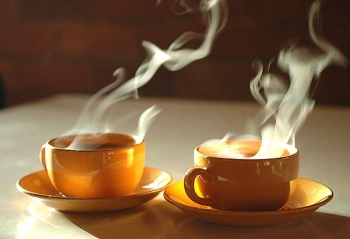 Make (or buy) a spray bottle. Mist water on your skin to achieve instant cooling effect;
Wet your hair. Evaporation will make you feel cooler (though hair may get frizzy);
Choose appropriate clothes. Dark clothes get hot faster, so choose clothes of light colours;
Use minty or menthol products. There are lotions and other products with peppermint that makes your skin feel cooler.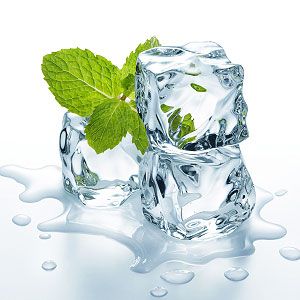 11. Conclusion.
All in all, portable personal fans can provide some cooling effect on hot days, so it can be quite useful while travelling, visiting sport events, waiting in the queue, etc. It depends on the fan quality, so take your time to choose the fan that will serve you well.