Mobile Printers For A Car Or Travel - Wireless, Photo, Dedicated And Robotic Printers
Are you on a business trip now and need to print out another successful contract for signing right on a plane? Or are you a student sitting in a dorm in the evening and need your coursework to be printed by early morning? Or are you just the one who wish stunningly colored family photographs to be made at home? If you are one of those guys, you probably thought (at least once) about having a portable printer which could make you more independent in such situations and could become your reliable technological companion wherever you are. This article is intended to explore different types of portable printers, their available features and benefits to help you choose the best one that matches your needs.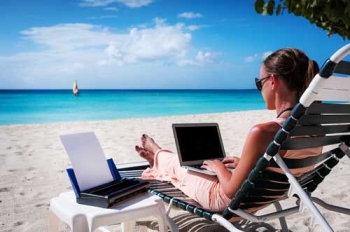 Things to consider before buying a portable printer
Since all these people have different goals of using printer, there's a large variety of these portable devices on the market in order to satisfy specific needs of each user. So it can be a challenge to know which one will fit your business best. The following questions should help you find the right direction to seek:
How often do you plan to print?
Will you be using it mostly for text printing, or will you be printing photographs, presentation materials, etc.?
What size of documents will you print?
In what environment a printer will be used?
What's the most important feature for you: size, weight, printing quality, speed?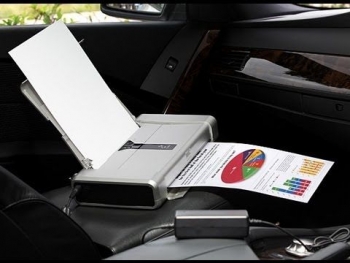 Portable printers can be divided into two large groups according to the user needs. They are: general purpose printers and dedicated printers.
General purpose printers
Main characteristics
Technology. Most portable printers use color-inkjet printing technology when tiny nozzles spray ink on the paper;
Multifunctionality. All-in-one printer allows you to print, scan, and fax documents with a few clicks that makes it an essential tool. If you want to turn your desk into a home office or need serious work to be done on the go, all-in-one printers are the ideal option;
Color spectrum. When thinking over this feature, ask yourself what is more important for you – text or photos. If photos, then inkjet color printer is your best option. If your needs are simple, and just perfectly printed single-color text is enough, pay attention to laser monochrome machine which prints a higher-quality text than nearly any inkjet one.
Useful tips for buying a portable printer
Size and weight. Today's mobile printers are very portable, but still have noticeable weight, up to 5 pounds / 2,25 kg, and take up some space in a briefcase (average dimensions: 13" x 7" x 3"/ 33 cm x 17,8 cm x 7,6 cm. As to the users with cars, weight and size aren't a big problem, but if you plan to hang the printer on your shoulder, the smaller and the lighter the better, not in prejudice of the printer's productivity though;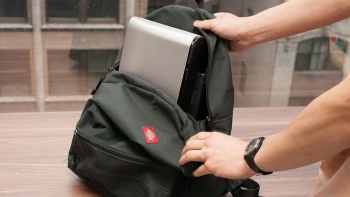 Printing speed. If this parameter counts, then you should consider it when choosing a printer. Printing speed is measured in pages-per-minute rate (ppm), and normally there are two speed rates indicated in technical description, one for black and white printing, another one for color printing;
Connectivity. Any good portable printer should have some kind of wireless connection: Bluetooth, Wi-Fi or Infrared interface, allowing to print from multiple devices. A very handy feature for those who want to print photos on the go without connecting to any device is printer's ability to accept SD cards of cameras;
Price. Of course you probably know what amount you're willing to spend on your future printer. But when comparing the cost of different brands and types of printers, don't forget to consider the cost of supplies: cartridges, paper, specialty paper for better results, etc. Some supplies can be quite expensive, though the printer using it can be relatively inexpensive;
Printing quality. The higher the better. This feature depends on print resolution capability and is typically measured in dots per inch (dpi). For simple text documents 300 x 300 dpi is enough, for decent quality photos it is 1200 x 600 dpi and higher;
Consumables. Any printer eventually runs out of ink. It's not a problem to buy ink cartridges, but there's a chance to make changing cartridges easier for you. Some companies offer online cartridge replacement ordering, which is helpful and prevent you from running out of ink in your printer. Your printer has to be eligible to alert when it's low on ink and to order it for you through online instant ink service right to your door. It's wise and so simple;
Power supply. For greater portability and reducing the number of wires, there are compact lithium-ion batteries used in most mobile printers, while maintaining the ability to use AC power. Some printers are also equipped with vehicle power adapters;
Documents format. Decide what types of documents you're going to print, and collate it to printer's capabilities. By the way, it's better to find out beforehand what type of media your printer supports as some models are able to print on thermal paper only.
Reviews of top general purpose portable printers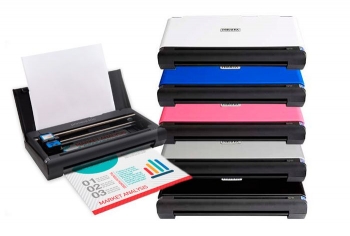 What about having the smallest and lightest all-in-one portable printer? If these parameters are crucial for you, pay attention to the Primera Trio model by Primera Technology Brand. With Primera TrioTM you obtain a complete office on the road.
The main features include:
Weight 2.8 lbs / 1,3 kg, book-sized and can easily fit in a briefcase;
Prints in color and black, copies, and scans documents on the go;
Print resolution up to 4800 x 1200 dpi;
Media size supported – A4, A5, A6, 4" x 6" / 10 x 15 cm photos;
Optional lithium-ion battery (can be purchased separately);
Compatible with Windows and Mac.
Price: $283, lithium-ion battery for $69 BUY NOW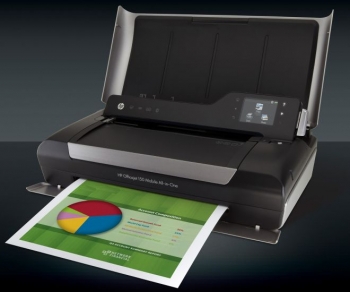 The HP OJ 150 Mobile Wireless All-in-one Printer is currently the best portable printer on the market according to consumers' reviews. This is the world's first all-in-one mobile printer for business professionals.
The main features include:
Print, copy, scan;
Weight 6.8 lbs / 3,1 kg;
High print speed (draft, letter) – up to 22 ppm black, up to 18 ppm color;
Print resolution up to 4800 x 1200 dpi;
Up to 50 sheets input tray;
Wireless capability – Bluetooth 2.0 + EDR.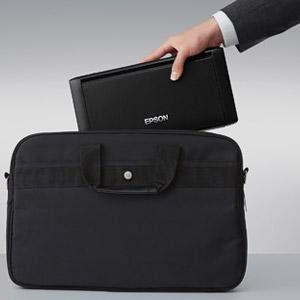 Another worth mentioning printer is the Epson WorkForce WF-100. Being a single function device, it has a more competitive price on the market, and still has been acknowledged by the consumers as a high-quality printer for business professionals.
The main features include:
One of the lightest and smallest portable printers, it's just 3.5 lbs / 1,6 kg weight and 12.2" x 9.1" x 8.5" / 31 cm x 23 x 21,6 cm in the printing state;
Pro-quality documents and photos at speeds up to 6.7 ppm (black) and 3.8 ppm (color);
Integrated rechargeable lithium-ion battery;
Built-in wireless connectivity and Wi-Fi Direct – print easily from Ipad, Iphone, smartphones and laptops.
Price: $199 (battery included) BUY NOW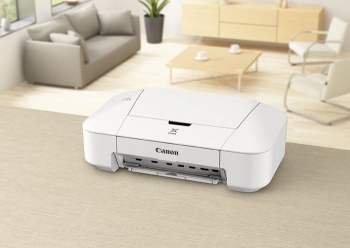 The Canon PIXMA IP2820 Inkjet is a great low-priced desktop portable machine for those who don't plan on using it for heavy daily use, but need occasional access to a printer. It wouldn't be suitable for professionals, but it's a great option for students and for home working environment.
The main features include:
Weight 5 lbs / 2,3 kg;
Produces 8.5" x 14" / 21,6 x 35,6 cm color prints with a resolution of 4800 x 600 dpi;
Standard USB connection, quiet mode;
60-sheet paper capacity;
Printing speed – 4 ppm (color), 8 ppm (black).
Dedicated printers
While the printers described above belong to general purpose models, others focus on specialized tasks such as printing photos, labels, receipts, wristbands, etc. There's no such thing as a dedicated printer all-in-one, but even with its single capability to print, this device is considered to be an indispensable assistant in vast variety of areas. Let's look at these kinds of printers closer:
Photo printers
If you deal professionally with photography, it's worth your time and funds to look for a dedicated compact photo printer. These devices allow you the convenience of printing photos right from your home and whenever you want, and give you gorgeous images, whose quality can't be beaten. Portability is a feature applicable to photo printers as well. When comparing Canon SELPHY CP910 and Polaroid ZIP Mobile Printer, it becomes obvious that you can gain benefit from any size. And what's more amazing, these gadgets tend to getting smaller and smaller to fit easily in hand. Today's photo printers mostly have memory card slots and a USB connection, so you can plug in your camera's memory card or connect the camera itself and print away, with or without a PC.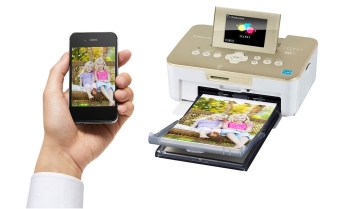 Canon SELPHY CP910 Portable Wireless Compact Photo Color Printer is the winner in the best portable photo printers rating of 2015.
The main features include:
Weight – 1.8 lbs / 0,81 kg, dimensions – 5" x 4" x 2.4" / 12,7 x 10,1 x 6,1 cm;
Prints lab-quality, borderless photos in credit card and postcard sizes;
Ideal for wireless and effortless printing from smartphones and digital cameras with Wi-Fi and AirPrint™ support.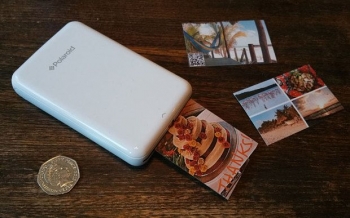 The main features include:
Super lightweight device which easily fits in your hand, just 0.41 lbs / 0,18 kg;
Gives you 2" x 3" / 5 x 7,6 cm full-color, smudge-proof photos with a sticky back for extra fun;
Uses ZINK Zero Ink Printing Technology, so forget about ink cartridges and ribbons;
Available in different colors;
Prints directly from your mobile phone or tablet in less than 60 seconds using Bluetooth or NFC technology.
Barcode mobile printers
As in the case of general purpose portable printers, this special type of printers also have their elder brothers – larger, heavier and more productive machines, which can be spoken about endlessly. However, we will continue holding the article's plan and talk about mobile models. Barcode mobile printers are thermal-based compact devices, whose insignificant weight and size allow using them on-site and on-demand. This is a very economical way to create high quality labels, receipts, and other media of this kind. These printers are perfect for people working in "on the move" field, such as delivery service, technical service, sales, etc. So barcode mobile printers are currently growing in popularity, and these are the reasons why:
Convenience. No cable connections due to Bluetooth and Wi-Fi wireless options;
Thermal printing technology. High quality media. There are never ink cartridges to replace;
Durability. Device easily withstands the tough requirements, such as weather conditions, moisture, dust and extreme vibration;
Carrying options. Most mobile printers are equipped with shoulder straps, belt clips and vehicle mounts so you could work productively in any environment.
However, mobile printers have some working limitations due to their small size:
They produce relatively small printing volumes;
Have limited roll capacity;
Have small print widths, usually 2", 3", or 4" / 5 cm, 7,6 cm, 10,2 cm.
The scope of barcode mobile printer applications
Mobile printers are being used in a great variety of ways across multiple industries, from ticketing and labeling, to point of sale transactions. They are helping improve productivity, and accuracy of different business activities. Here are just a few of application areas:
Retail trade. Printing shelf price tags, labels on food and other products in the selling floors;
Itinerant trade. Printing shipping documents;
Warehouses. Incoming products labeling, stored products relabeling;
Transportation, logistics. Printing of public transport passes, receipts in the parking lots, goods delivery receipts, etc;
Post offices. Packages and parcels labeling;
Healthcare. Wristbands printing for patients identification in hospitals, labeling of donated blood bags, etc.
Top series of barcode portable printers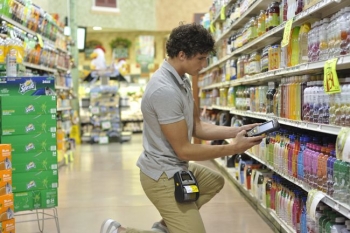 Zebra's popular QL family of direct thermal monochrome mobile label printers has built a highly satisfied base by proven drop-resistant durability, user-friendly, productivity-boosting features, and easy integration. QL family printers are optimized for high duty-cycle label and receipt printing. Their major characteristics are:
Prints labels, tags and receipts, 2", 3" and 4" width / 5 cm, 7,6 cm, 10,2 cm;
Removable lithium battery;
Resolution – 203 dpi;
Print speed – up to 4 ppm;
Weight – from 1.25 lbs / 0,57 kg to 2.25 lbs / 1,11 kg for effortless mobility;
Incorporating USB, WLAN, Bluetooth interfaces and NFC technology;
Equipped with hand and shoulder straps.
Price: from $650 to $940 BUY NOW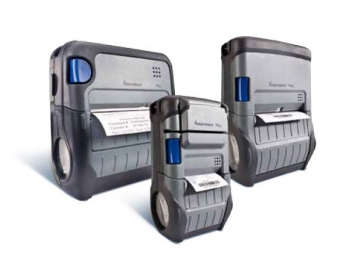 The major distinguishing feature of this family is high-speed performance.
The main features include:
Print labels and receipts from 2" / 5 cm up to 4" / 10,2 cm width;
Weight – from 1.5 lbs / 0,65 kg to 4 lbs / 1,8 kg;
Resolution – 203 dpi;
Rugged design guarantees performance you can depend on, day after day;
Wired and wireless communications options: Bluetooth, USB, Serial.
Price: from to $229 to $1027 BUY NOW
These handy and rugged machines from one of the best printer manufacturer Bixolon have a wealth of features to offer the mobile printing market:
Used for customer receipts, delivery notes, line bursting, table side orderings, etc;
Printing width – 2", 3" and 4" / 5 cm, 7,6 cm, 10,2 cm;
Compatible with both Apple and Android devices;
Standard USB, Bluetooth, WLAN and Serial interfaces;
Resolution – 203 dpi;
Long-lasting battery life;
Equipped with belt straps for effortless mobility.
Price: from $210 to $406 BUY NOW
Special edition printers
Nowadays, some manufacturers are increasingly applying fresh ingenious ideas in printers production to stand out in terms of diversity of printers market. They are experimenting with size, design, printing stuff and printing surfaces. Let's take a look at the most unusual and amazing examples of this creative approach.
RITI Coffee Printer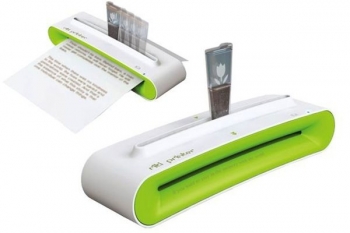 Imagine finishing off a nice cup of coffee and then, instead of throwing dregs away, pouring them into a cartridge of your printer to print out a document. This unique idea has become a reality thanks to designer Jeon Hwan Ju and his compact RITI printer that uses coffee and tea dregs in place of ink. Sounds impressive! And even despite the fact that it is considerably behind regular inkjet machines in printing quality and speed, this incredible eco-friendly device has already caught the fancy of many consumers;
Toast Printer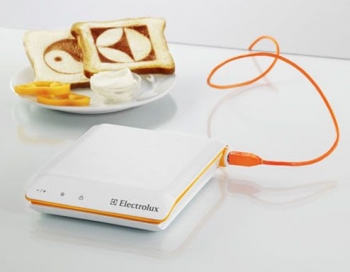 There's nothing more romantic than bringing your beloved one breakfast in bed with an inscription «I love you» on the toast. Perhaps it is an idea that manufacturers were inspired by when creating a device that is capable of printing onto the bread. Although this kind of printer is not widely spread commercially, it can become a funny gimmick to have at home. The news, weather forecast, photos, digital images, Star Wars or Spiderman logos, and more… There's a wide range of inscriptions to have a great start of your day.
The Smartphone Nail Art Printer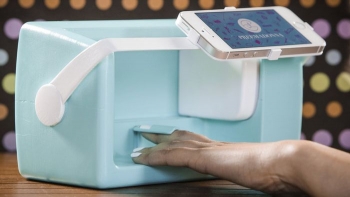 That's what can make any girl say "Wow!" In the past, girls who love nails art had to spend hours in nails salons. Today, they have an opportunity to make a salon right in their homes thanks to this nail robot printer. By using a preloaded nail art app, a girl can choose an image she wants to be printed onto her nails, and robot uses ink receptive coat technology to create favorite images less in 30 seconds. The idea belongs to Preemadonna startup from California, and now the nail robot is available for pre-order on Indiegogo at the price of $159 per an item.
The First Mini Robotic Printer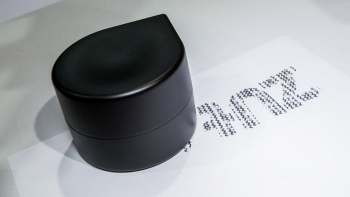 This innovative Kickstarter project designed by Zuta Labs completely changes the concept of portability and the way of printing. It's a palm sized printer that moves across the sheet of paper, laying down ink along the way. For this, it uses an omnidirectional wheel system and prints at a speed of only about 1.2 pages per minute. But who dares to complain? There's a palm sized printer in your hand! More precisely, will be in your hand if you make a pre-order on Zuta Labs website at a price of $199 per an item.
Conclusion
Portability, high printing quality, wireless connectivity, capability to work on the go. Due to these major qualities today's generation of portable and mobile printers are key instruments for making the best of your time management and business activities. And though there's a wide selection of brands and models on the market, this buying guide should help you seek out the one that would perfectly matches your needs and would become your reliable business partner.