Dishwasher Baskets, Nets, Safety Locks, Bags, Covers and Other 16 Top Rated Dishwasher Accessories and Add-ons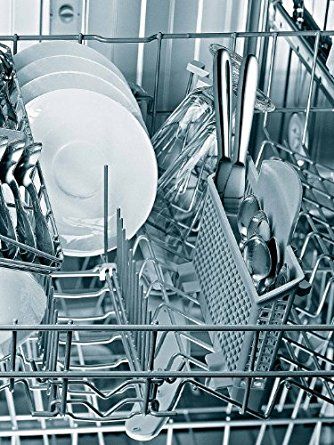 Among the top time-saving home appliances dishwasher is probably placed first. This is a leader machine that makes life easier, happier and unloaded with heaps of dirty dishware. Even a friendly family dinner can be marred by the view of dirty plates and pans in the sink. And cutlery! Do you know such a person who loves washing cutlery? So when your nerves and time matter, there is nothing better than trust dish washing to the professional.
5 common dishwasher loading mistakes
Having a dishwasher does not mean all your problems with dirty dishware are automatically solved. Loading a machine in a right way stands for clean and shiny dishes since the life inside a dishwasher body is a bit more complicated. Most common or countertop dishwashers show the problem with jet water hit symmetry. To make sure your dishes come out clean, see the possible following mistakes with loading that should not be made:
Loading the unrinsed dishware – in most cases, your dishwasher will do an "excellent" job with your dirty dishes even it has some stains but it is better to rinse large parts of foods off the plates before loading them into the machine. What if it will take time while you have it full? In that case, it may cause an unpleasant smell and it will be harder to clean stains off.
Water temperature is less than 120 degrees – it was empirically proved that the optimal temperature of water for perfectly cleaned dishware should be 120 degrees Fahrenheit. If you don't know the temperature of your water, you can measure it with a meat thermometer and adjust to the needed parameters.
Wrong dishes on the top rack – the top rack is a bad place for plates but is great for crystal glasses. One of the reasons is that plates may have parts of foods on them that will slip down on the dishes on the bottom rack. Thus do not put them there, instead nestle mugs and glasses there. By the way, you may also use specific dishwasher accessories to keep wine glasses from falling and breaking (see recommendations below).
Wrong direction of the dishware – Do you think you can place your bowls and plates facing random directions? Yes, if you want them to be dirty after washing. Right direction ensures proper cleaning. Plates are going to be cleaner if you place them facing the center: the items in front should be faced backward while those on the back should face frontward.
Silverware is cuddled together – If there is no a cutlery tray, cleaning silverware can be tricky. Unless you do not have dishwasher accessories for spoons, forks and similar items. Logically, if silverware is piled together, it won't get cleaned. Use a cutlery basket to provide each item with a separate place and ensure excellent cleaning.
Kids & Baby Dishwasher Accessories
Baby bottles, nipples, sippy cups and other items are so cute and lightweight that you intuitively want to protect them and give them extra care. This is not without reason. Inside the dishwasher, a water jet uses a high-pressure steam to clean the dishes but while porcelain plates and frying pans are quite heavy to remain in place, kids items can be easily shoot down and scattered. To keep them safely managed in place, use the following dishwasher acessories:
If you are looking for an accessory to save you time and space inside your dishwasher, make sure you do not overlook this one. This basket is a 'moms recommend' item that you will surely love every time you use it. Pack it with nipples, rings or any bottle parts and enjoy finding all of them in a basket instead of the bottom.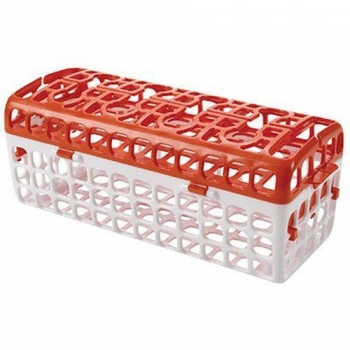 What baby items you usually dish wash? Some of them are larger like bottles, others are quite small, like nipples and rings. Logically, it is convenient to keep them in one place while washing. This is actually the idea of this baby bundle. You keep small parts in a basket, while you use clips to keep the bottles from bouncing. As a bonus, there is a bottle brush.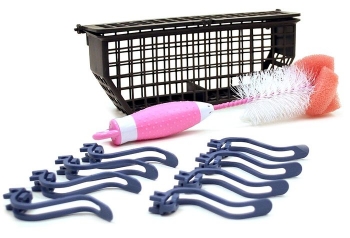 Your dishwasher will look like it belongs to a spiderman who throws his net everywhere including the dirty dishware. With that, this is an excellent accessory for lightweight items such as baby bottles, sippy cups, plastic dish set, etc. Once you try it, you will realize that dish washing experience can be much easier. And beautiful. And stylish.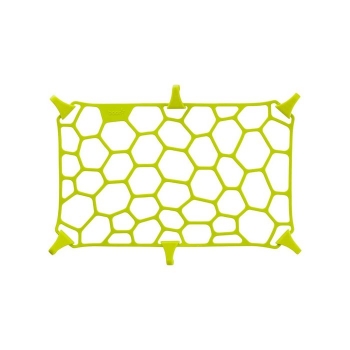 There is always a lot of small items especially if there is a baby in the house: measuring spoons, teethers, dummies, lids, etc. Dishwashing them can turn into a challenging hunting when you have to spy for them in every dishwasher corner. Unless you have a basket. This one is compact, with flexible sides and extremely helpful for tiny items.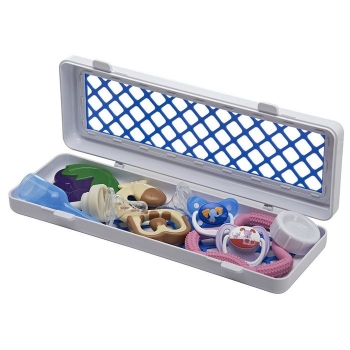 If you use wide-neck bottles to feed a baby, then you will love this dishwasher basket. You can place three sets of bottles there and have them all in place while being washed. The construction enables good positioning that results in excellent cleaning. Some moms even use this basket for storing all bottle parts together in a bottle drawer. Thus two baskets seem to be a better option than one.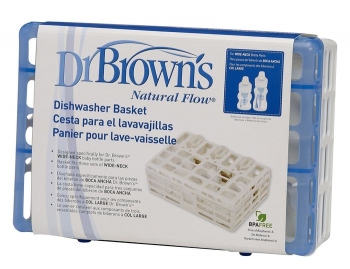 This is literally a complete system meaning you hardly need any other dishwasher accesory for baby items if you have this one. It includes an infant basket, toddler basket, and a cup valve cleaner. Do you still need anything else to add? Probably a smile on your face because you won't need to wash all baby bottle and sippy cup parts by hand.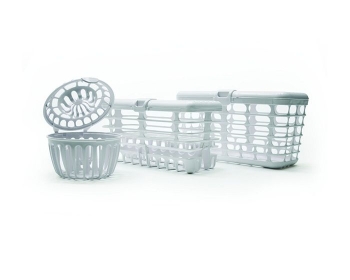 Safety is #1 concern when a baby is in the house. Parents are ready to pay a high price for their children's protection, but in case of safety locks – the dishwasher add-ons – the price is quite affordable. These are locks that can be used on any appliance or cabinet that you want to keep safe from small inquisitive hands.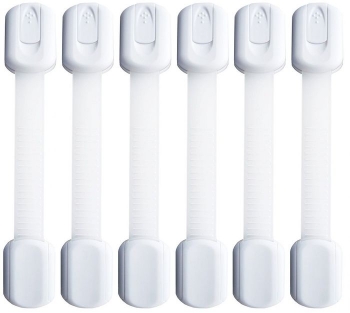 Dishwasher Extension Bundle
A dishwasher is undoubtedly a time-saving device that it is hard to imagine a life without. Yet it is not ideally perfect for the lack of certain dishwasher accessories that can make it absolutely complete. For instance, it is much easier to wash silverware in a special cutlery tray but if there is no one, it can be inconvenient to gather forks and spoons from the bottom. So here are some accessories for dishwasher specifically designed to make dish washing routine more comfortable.
If you like multi-functional things, you should find this set quite helpful. The basket is good for small items, while the clips are savers for many fragile or lightweight items including long-stemmed glasses. You actually get a complete organizer for various things in your dishwasher from silverware to the smallest tupperware.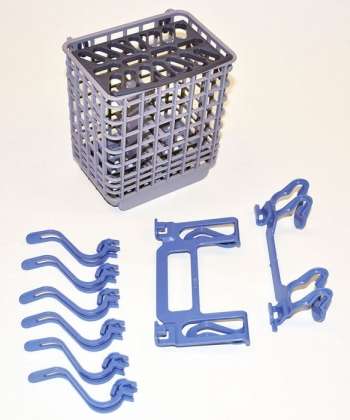 Are you a fan of simple yet 100% practical items? Add to it a sturdy metal construction and this is going to be a love at first wash. There are tricky bells and whistles just a large bin for different small items. And yes, you will never ever have a problem with flimsy and breakable latch just like the owners of the plastic baskets do.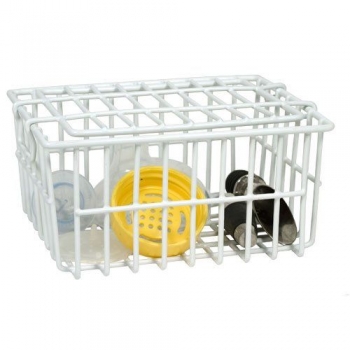 This is a long basket for cutlery that works great for certain dishwashers. It is sturdy and has much capacity. There are tree compartments with each having a hinge. Due to large openings, it has enough space for serving utensils alongside silverware.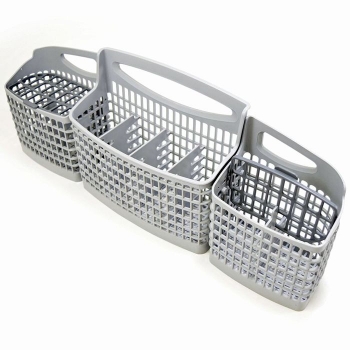 One can easily get nuts about washing cutlery or unloading a pile of it from the dishwasher when some items are not properly cleaned. To solve that problem is to organize silverware with the help of this dishwasher accessory. Just sort spoons and forks in separate cells, grab the handle and place the whole basket inside the dishwasher. Enjoy a perfectly cleaned cutlery!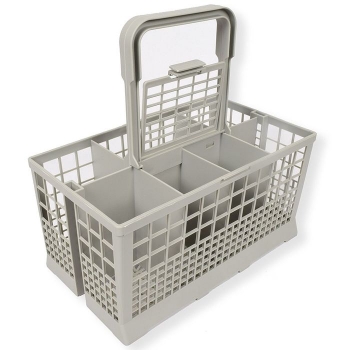 Are you a wine drinker? Make sure your crystal glasses are safe and protected when washed. Some dishwashers have complicated top rack design so that it is impossible to wash wine glasses without breaking them. If you have a similar problem, buy a set of savers for stemware. They are very simple but make wonders. No more broken stems!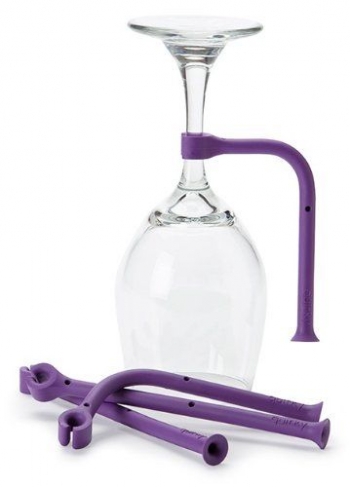 Do you know what is a mesh laundry bag? If so, this dishwasher accessory is nearly the same but for a dishwasher. The name speaks for itself – this is a bag to keep all your small items in place and prevent water jets from scattering them around the body of the unit.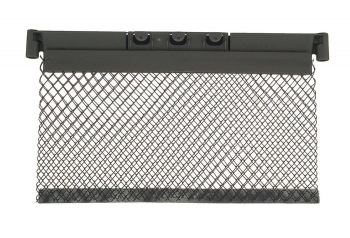 Extras
Extra may associate with excessive or redundant but this is not the way when dishwasher accessories are concerned. Most of them are helpful, effective and extremely useful, including these two below:
Are you anxious about rusted rack tips? If your dishwasher is old with some flaws like rusted prongs, you can add some ''young'' look to it by attaching tip covers. They may need muscle strength to put them on but you can be sure they won't come off. Add some rust protection to your rack with the help of these tiny dishwasher accessories.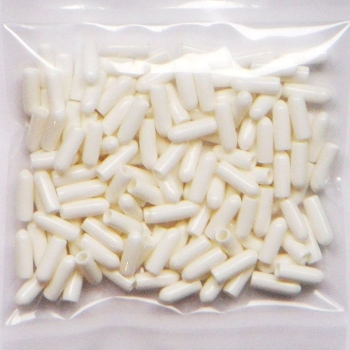 Does your family keep asking you whether the dish in a dishwasher is clean or dirty? If so and that makes you wild, it's just the time for such a helpful dishwasher accessory like sign. It is simple yet every item is made with the deep thought of a user. Not too small yet not too large, it matches every kitchen design. It speaks both colors and words. Keep your family informed about the dish in a dishwasher.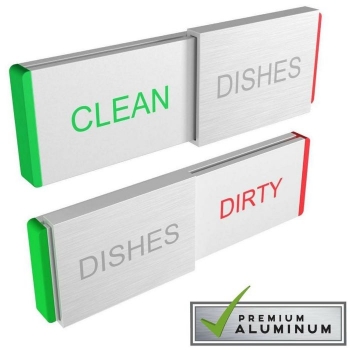 Looking for a nice-looking dishwasher accessory that prevents waste water to come back and dirty your dishware? An air gap can be a solution. It is finished in satin nickel to match any kitchen interior. A cap screws down for better convenience. A nice price just adds to the list of benefits.

We hope that you will find all the above-mentioned recommendations and loading tips helpful as well as the dishwasher accessories useful. Life is too short to spend it on things which get you crazy especially when they can be easily altered with little money spent. Enjoy your perfectly clean dishware!