Best Portable Carport Kits: a guide to buying your own portable shelter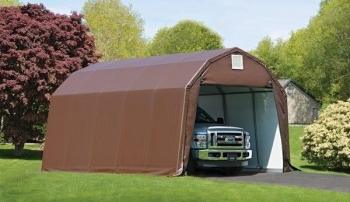 People gaze at your yard that is littered with lots of stuff, as your vehicle is outside the fence? Your brother is going to buy another car and there is no place for it in the garage? Going to the country with your family? In all these (and many other) cases a carport kit can become a lifesaver. Here is the guide that will help you learn more about these stables for your iron horses!
1. What is a portable carport kit and why do I need it?
Portable carport kits, as the name suggests, are carport kits that do not require building permanent garages or hiring qualified teams of workers to construct it.
Since we want to consider only portable options, this article is dedicated to cheaper shelters that can be used in a variety of ways. Wonder who may need a portable carport kit?
2. Advantages of having a portable carport kit.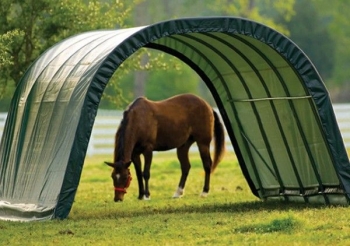 There is no doubt having a portable carport kit is beneficial for family budget and space usability.
Portable shelters are cheaper than those permanent. Not only are they cheaper when you buy them, they also require less money on maintenance. More than that, if you build a garage, it causes property taxes to increase. Also, you will have to handle permits and other documents. Portable shelters are... well, they are portable and not considered to be part of your house, which means you can save money;
Such carport kits can be transported easily, so you can take it with you if you move or travel;
There is a wide range of variants available on the market, thus making it possible to choose the one that fits your needs;
Portable shelters are multipurpose. If you gift your car to someone or do not intent to use it as a substitute to a garage due to some reason anymore, you can store there something else or use it for picnics;
Portable car shelters help prolong the life of your car tyres, paint and other things;
How many times have you found your car 'marked' by some bird? Well, you got us. Most of the time it's better (and cheaper) to wash your shelter roof than washing the entire car;
Portable carport kits can be used to store things that otherwise would clutter up your house;
Installing a carport kit is cheaper than building an additional garage for a new car.
3. Drawbacks of having a carport kit.
Portable carport kits do not provide protection from elements appropriately, if we compare them with garages. Shelters and tents can keep your car safe from rain and snow, but it won't prevent mice from chewing your car's wires, it won't keep your car warm so that your engine would work better, etc. As with all things portable, permanent versions are distinguished by full-scale efficiency;
Such shelters can be… stolen. As they can be easily transported, it is possible that when you return home after having spent holidays abroad, you may find only holes in the lawn;
Most carport kits cannot be assembled without any tools at all.
4. Types of portable carport kits.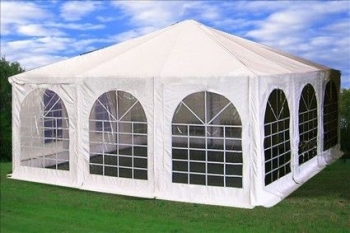 There is a great variety of portable carport shelters present on the market. They can differ by: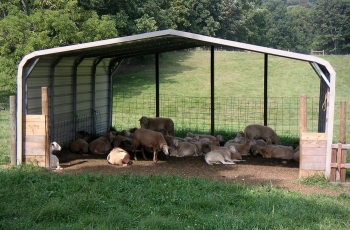 5. Where to buy a carport kit.
As with any other goods, there are different ways to obtain a portable carport.
Amazon. It is a global trader that tracks its packages and cares for your goods so that you could get a refund in case something goes wrong;
Manufacturer stores. Goods that are sold by manufacturers are reliable as its producers are responsible for what they sell and care about their reputation;
Specialized stores. There are e-shops that sell only solutions for storage or car protection. When buying from such vendors, make sure you have come across a reliable retailer by searching for information about it in the Internet;
We advice not to use international Chinese vendor sites like Alibaba, because there are no guarantees that your goods will not be broken or damaged.
6. How to choose a carport kit.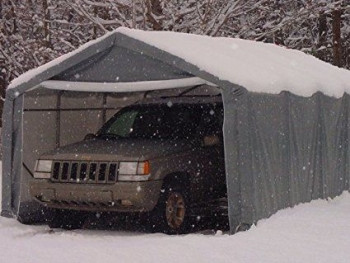 When choosing a carport kit, try sticking to these rules to make sure you make a good choice:
Think of how long you need to have your carport shelter installed. Consider whether it should be a long-term or short-term carport and choose correspondingly;
Take into account the number of vehicles you are going to keep in your carport;
Imagine what other uses may become beneficial to you. For instance, think of whether you need it for going to the country with your family and choose models with features that fit your aim;
Price matters, so try to find an option that would be cost-effective.
7. 5 popular models of carport kits (reviews).
Here is a list of five models that are popular on Amazon.com and are characterized by good reviews.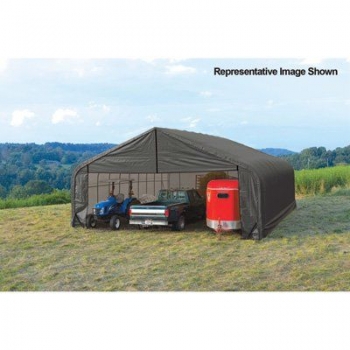 A true giant, this carport kit can be used as a means of storing. It also serves as a good garage.
Features:
Dimensions: 240 x 360 x 240 inches (609 x 914 x 609 cm);
Weight: 1,425 pounds (646 kg);
Ideal for commercial and industrial use;
Difficult to transport due to its weight;
Great storing capability;
Materials used: steel, polyethylene;
Center height: 20 ft (609 cm);
Zippered door;
Made of commercial grade components.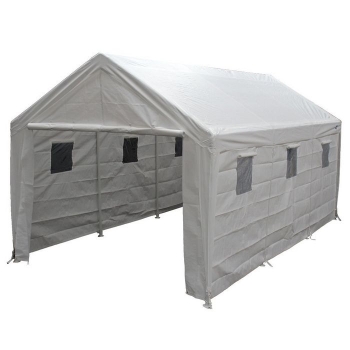 This canopy can be used as a detachable carport or as a shelter for picnics.
Features:
Dimensions: 240 x 128 x 117 inches (609 x 325 x 297 cm);
Weight: 80 pounds (36 kg);
Ideal for picnics and other purposes that require lightweight carports;
Very durable due to 2-inch (5 cm) heavy duty steel frame;
Fully-enclosed version;
UV inhibitors;
Fire retardant;
Water resistant;
Two front flaps with zippers.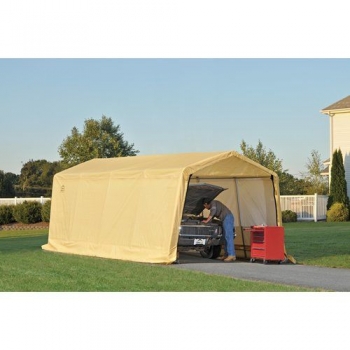 This shelter is affordable and serves as a general-purpose carport.
Dimensions: 10 x 15 x 8 m;
Weight: 49 kg;
Peak height: 7.6 ft (231 cm);
Easily portable due to light weight;
Made of polyethylene and steel frame.
Waterproof.
UV-treated coverage;
Anti-fungal;
Anti-yellowing.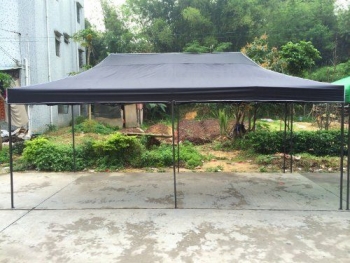 It is a model designed for commercial use and picnics. If weather conditions are not that harsh, it can also serve as a carport.
Features:
Dimensions: 10 x 20, 10 x 10 and 10 x 15 m;
Weight: 75 pounds (34 kg);
Water resistant;
Low price;
Easy assembly;
Comes in various sizes.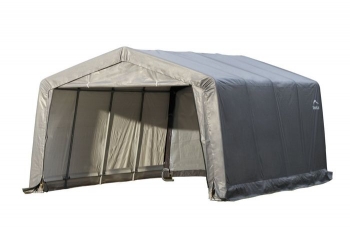 A convenient shelter model that is both affordable and easy to use. Ribs are the elements that make this construction special.
Features:
Product dimensions: 51 x 23 x 11 inches (129 x 58 x 28 cm);
Weight: 179 pounds (81.2 kg);
Waterproof three-layered fabric;
UV-treated polyethylene cover;
Comes with 6 ribs that make it durable;
Steel frame with Dupont powder coat finish;
Front doors with double zippers;
Solid rear door panel;
Made of polyethylene. Steel frame.
8. Making your own carport kit.
Let's be honest - sometimes we all have a greed attack. Who needs these brand-new carport kits if you can make one yourself? That is quite reasonable, since making a carport kit on your own is not as difficult as it may seem.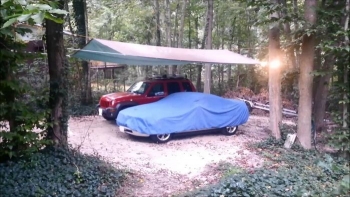 Since we do not consider building a permanent garage and aim at some portable solution, we are not going to cover kits that do not imply portability at all.
Keep in mind that hand-made temporary carports remind more of a shelter than a full-size garage.
Things needed for building a temporary shelter for a car:
Waterproof material (cloth or tarp);
Four stakes;
Four poles;
Rope;
Measuring tape;
Make sure you stick to safety rules and keep children out of the 'working site'.
Step 1
Go to your car and measure its dimensions. When designing your carport, add 1.5 meters (about 5 feet) from front and rear sides, thus leaving more space for parking, getting in and out. Also, the bigger a shelter is, the better protection it gives, since rain and snow do not fall horizontally straight.
Step 2
Make four poles of materials you have at your disposal. Of course, metal poles are the best in terms of efficiency, but if there is nothing like this available, you can make poles of plywood or any other type of wood. Keep in mind that you'd better paint such wooden poles if you intend to use this shelter for some considerable time.
Step 3
Place these poles on the ground so that they would form a rectangle. Just dig them into the lawn.
Step 4
The next step implies making holes in your tarp of whatever waterproof material is available to you. One hole per corner will be enough, but make sure you don't make them too close to the edge, otherwise it may tear.
Warning! Use material that is big enough to cover the shelter top and sides, unless you want your car, family or whoever/whatever you want to keep safe from rain to soak to the bone! If you are not sure how to measure it, try sticking to the following pattern: take tarp that is twice larger than your car width and add about a couple of meters from front and back sides.
Step 5
Take a good rope (or whatever you manage to get) and tie it to each hope in the tarp. Make sure the knots aren't loose.
Step 6
Place your 'roof' on the poles.
Step 7
Tie ropes to poles correspondingly or pin them to the lawn using stakes.
Step 8
Get in and enjoy sitting in a safe (well, more or less) place while it is pouring down!
9. Useful videos.
Here are some videos that you might find interesting if you are looking for information on how to assemble carports and what it is.
https://www.youtube.com/watch?v=2pMBGXxRZJE
https://www.youtube.com/watch?v=EdRTugGOuT4
https://www.youtube.com/watch?v=wP69QhW3gnw
10. Conclusion.
All in all, portable carport kits are a great solution when it comes to finding a place for your car, things to be stored or going to the country. There is a wide range of options available for different cases, and one can always find something suitable for his needs. Portable carports are great for life of movement and help save money while providing decent protection from the elements.