Microwave Plate Stackers, Cooking Bags, Spacers, Sterilizers - 25 Add-ons to Ease and Brighten Up Your Cooking Routine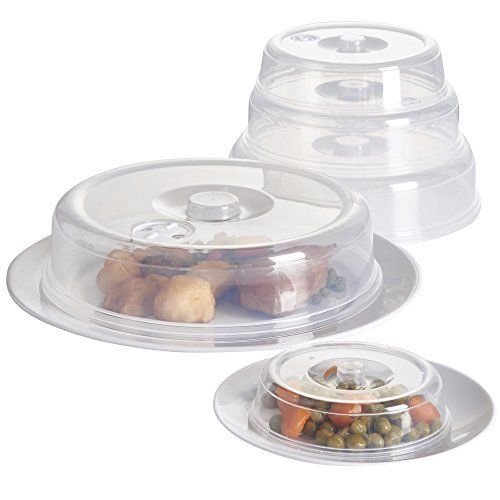 If you decide to ask someone what they use a microwave for, they might think you are an alien. It's nearly the same as inquiring why you need a smartphone. Some devices, including a microwave, took roots in our lives so firmly that there is no sense in explaining their purpose. However, there are normally two intentions customers keep in their mind while choosing a microwave:
to microwave food
to cook food
The fast pace of today's life made people trained and inventive to save time whenever there is a chance. Did you know that people, mostly women, slave 2.5 years of their lives on cooking and heating food? Probably, scrutinizing that statistics a microwave oven was created. So now everyone has a possibility to save time by simply microwaving food for 30 or more seconds. In terms of total time, it might economize a couple of months. Add to that a set of handy microwave accessories and a heating routine is an easy task to do.
Read next: Microwave Plate Stackers, Cooking Bags, Spacers, Sterilizers - 25 Add-ons to Ease and Brighten Up Your Cooking Routine