Travel Gym Equipment - In a Bag, for a Car or RV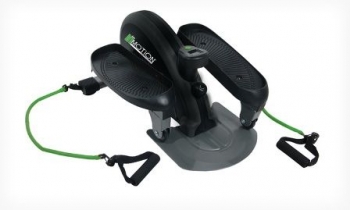 Sometimes finding a decent gym is impossible and taking your favorite treadmill along is not possible because it's heavy and big to transport in a regular car. And that is when a portable fitness equipment can become handy!
From two adjustable dumbbells or a sustainer in your carry-on bag to a foldaway treadmill in the back of your RV – this equipment can fully replace your gym routine and even save few bucks. The only problem here is where to start looking for the best travel workout equipment for you're a daily guide. The following guide gives a full-time solution.
1. Multiple types of portable fitness equipment and home gym options:
- I. By ease of use:
1. Jumping ropes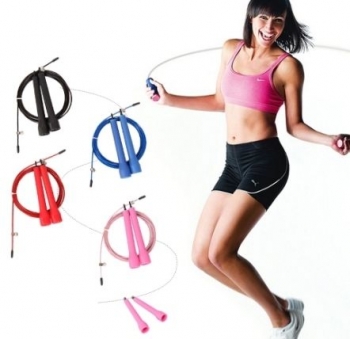 The jumping rope is the cheapest and one of the most effective travel workout equipment that can be bought by everyone. It offers a high level of portability makes it simple to do exercises anywhere - from the backyard to the nearest park use jumping rope without special instructions. It is enough to jump only 30 minutes a day to achieve great cardiovascular exercises. Also jumping rope is awesome for improving muscle tones and weight loss. Mostly it is applied for strengthening the muscles of a lower body. You can burn about 100 calories with 10 minutes of intense jumping with a rope.
2. Resistance bands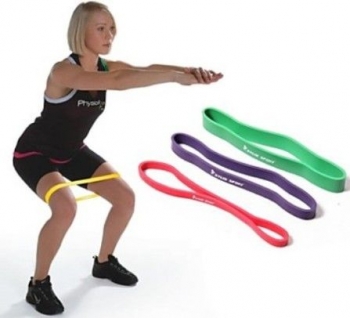 A resistance band is applied mostly by people recovering from injuries but has earned its place in more mainstream fitness equipment. Among the most obvious pros of resistance bands: lightweight, convenient, it can be used even in a vehicle like a train or plane for your daily exercises routine, it offers continuous tension on the target muscle.
3. Push-up stands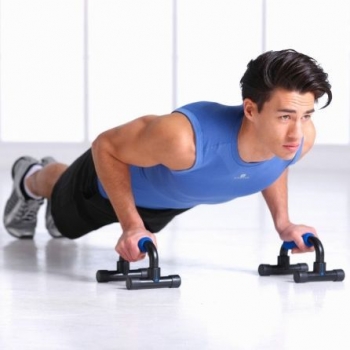 Push-ups can improve the upper body strength and can be done whenever you feel comfortable. A good push-up workout can build the triceps, shoulders, pectorals, abdominals, upper and lower back. Besides with push-up stands, it's easier to improve muscles and strengths. Push-ups are also good for building a nice posture (look at military men).
4. Suspension trainers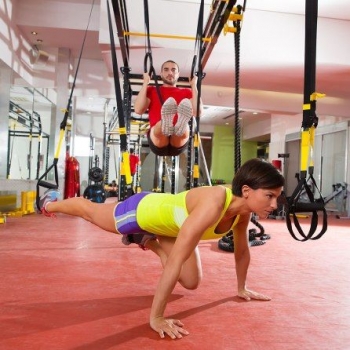 Suspension trainers are mostly applied for your bodyweight in order to achieve muscle resistance. A good suspension trainer is very lightweight and literally can be applied anywhere. It is the best choice for unilateral training and multiple muscle group workout. During a workout, you will use your own weight and progress into higher reps gradually. Also, all suspension trainers are good for core training.
5. Exercise (medicine) balls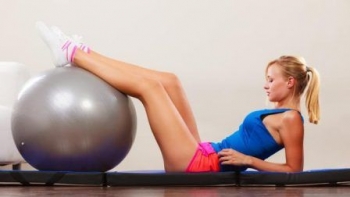 An exercise or fitness (medicine) ball is primarily invented for the core exercise equipment. However, right now it is mostly applied for upper body strength training. Among multiple advantages is ease of use, improved flexibility, and balance, and you can also strengthen your core muscles with this simple fitness piece. It is also the best fitness equipment for pregnant women who want to keep their posture and relieve the back pain.
- II. By size/capacity;
a) Huge folding equipment – foldaway benches, treadmills, standing points, bikes – they can be taken along only if you have a spacious trunk or an RV;
b) Small equipment - like suspension trainers, jumping ropes, balls and dumbbells are the best choice for carry-on bags.
- III. For different types of exercises
Strength exercises
Flexibility
Yoga - use a yoga mat like Gaiam Reversible Travel yoga mat for $30.

For weighted workouts – choose Neoprene Body Sculpting Hand Weights costing only $9,99.
- IV. Single units and multifunctional kits
a) Separate items
To this category belong all small and standalone pieces of portable fitness equipment – like exercise balls, jumping ropes, dumbbells, ab wheels, portable steppers, treadmills and portable bikes. We think that you understand what we mean under this category, however, multi-functional few-in-one fitness kits are worth more of our attention.
b) Portable few-in-one fitness kits
Instead of buying few different single pieces of portable fitness equipment you can choose one home gym system that will fit all your exercise needs. Unlike the common gym these systems were made specifically for home and they are usually not that big as one may think. And the best systems are usually quite expensive but not necessarily. Here's our choice of portable fitness kits and home gyms: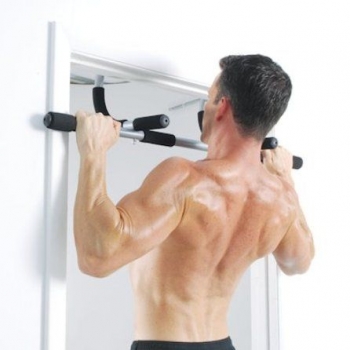 It is a great system for upper-body workout, but it lacks portability and overall fitness potential. This awesome pull-up bar is the best choice for home (or a hotel room) workouts because it mounts in doorways securely, without leaving any mark.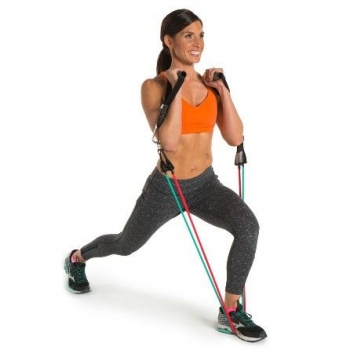 This low-priced kit is also very simple to use. It offers 3 pieces of resistance tubing that can be taken in a small carry-on bag. The set includes a DVD with advanced full-body workouts and a door connector with suitable ankle straps for lower-body moves.
GoFit Pro Gym is a well-made, inexpensive and practical enough to keep you moving during weekends while being away from a home or local gym.
- V. For different situations
What to take in your carry-on bag for fitness and use on a road? What are the best fitness equipment options for a car's trunk? It is possible to take your favorite treadmill along during your vacation? So many questions and only three scenarios that you actually need.
To fit a carry-on bag:

Inflatable exercise ball;
Monkii Bars ultra-portable suspension training system;
Sandbag trainers;
Resistance bands;
Jump rope;
AquaBells;
Travel size foam roller;
Portable gymnastics rings;
Travel yoga mat;
Versastick kit;
TRX suspension trainer kit;
Pilates ring.

To fit a car or RV:

Adjustable dumbbells;
Punching bag;
Any portable kit;
Mini-bike.

To fit your hotel/guest room:

A kettlebell;
Foldaway treadmill;
An elliptical trainer;
A portable home gym system.
Reviews of universal portable fitness equipment: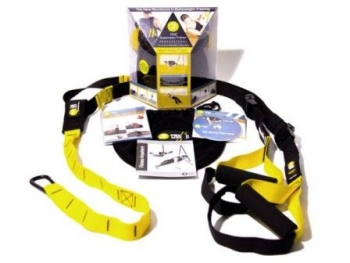 Without going to a gym you can work your back and biceps with a TRX suspension trainer.
This home fitness equipment comes in a small bag that you could easily fit into your backpack since it is very lightweight. It is very simple to hang TRX to a door frame, tree, railing, etc. One of the best features of TRX suspension trainers is their multifunctional use – you can literally do over 50 exercises with this small piece. But mostly it's applied for core training, pistol squats and bodyweight rows and bicep curls. There are different versions of TRX suspension trainer but this classic model is still quite popular. TRZ suspension trainer is sold to every MLB, NBA, NHL and NFL team.
All models come with such kit:

A mesh bag;
A lightweight and durable build;
A door anchor;
A suspension anchor;
Padded foot cradles and handles;
Workout plans.

Pros:

do multiple workouts with a single piece of fitness equipment;
good for building a core strength;
increase muscle endurance and good for any recovery workout.

Cons:

not effective for building strength and muscle mass;
this piece is not quite simple to use.

Technical characteristics:

Dimensions: 9.2 x 8 x 5.8 inches ;
Weight - 1.6 pounds;
The kit includes: TRX Suspension Training Strap, TRX Suspension Anchor & TRX Door Anchor;
Easy setup in less than 60 seconds.
Reviews from real users:
Ferguson calls this TRX strap is a very well made and worth its price. But he mentioned that using TRX requires some initial explanation and the DVD isn't great for novices. He used the advices from his trainer to set up the TRX system;
James G Mullen wasn't that optimistic because after spending approximately $150, he sold the TRX on Craigslist and bought GoFit Gravity Bar instead because the latest is much easier to adjust.
The summary of reviews: People are satisfied with its mobility, low price and an included door anchor that can be used for fixing the TRX system to any tree, rafter or a door frame. It is lightweight and can be taken along during a vacation. TRX system is good for training almost all muscles except building strength and muscle mass. Among the named drawbacks is a necessity to learn how to use this trainer correctly before using, a not helping/working included DVD and cheap package.
Video review: https://www.youtube.com/watch?v=Gagl23KZs0U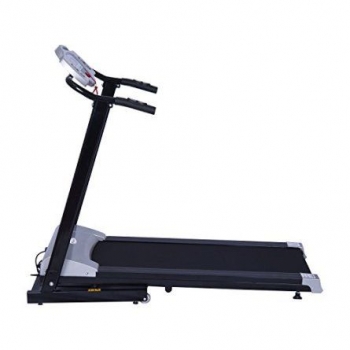 This particular foldaway treadmill offers a lightweight, space-saving design making it simply portable and convenient. A user can apply up to a dozen of different built-in workout programs for an effective cardio program.
Pros:
Easy to read LCD display;
Low noise;
Emergency stop button;
Decreased power consumption.
Cons:
Weak motor compared to traditional treadmills;
A relatively short track length;
A little bit shakier and less stable compared to usual treadmills.
Technical characteristics:
Folding function for easy storage;
LCD display with 12 preprogrammed modes for speed, time, distance, calories and pulse;
Full dimensions are 25.12"L x 19.29"W x 52.36"H;
Color: black;
Material: ABS and EVA plastic and steel;
Max capacity is 264lbs;
Rated power is 1100W.
Reviews from real users:
Lucy shared that this folding treadmill does the job great but starts to jerk at low speeds (0.8 -2.0) making you lose your balance if not prepared;
Ana las vegas said in her critical review that her Soozier treadmill smelled overheated after using for 1 hour.
The summary of reviews: The users are mostly satisfied with easy setup, few modes for training and generally "does the promised job".
Video review: https://www.youtube.com/watch?v=XfRrE8rY-as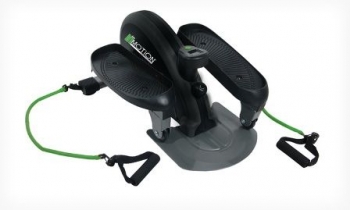 The Stamina InMotion Compact Strider works as a desk elliptical trainer with sit/stand functionality. A handle on top helps with portability but be careful because pedaling becomes less fluid over time.
Pros:
inexpensive unit;
a built-in handle;
very sturdy;
highly ergonomic and compact;
very simple transportation.
Cons:
serious durability issues;
squeaking noises after few months of regular use;
unstable for training while standing, good only for training while sitting.
Technical characteristics:
Dimensions: 21 x 14 x 14 inches;
The weight is 30 pounds;
The built-in electronic monitor;
Sturdy steel construction;
Foot-pedal-only chassis;
Low-impact design protects back, knees, hips and ankles;
Non-slip pedals;
Assembly is required.
The summary of reviews: Mostly, users say positive things about Stamina In-Motion elliptical trainer which include low cost, very compact, low noise, easy to adjust equipment and fits perfectly under any desk so you can use it at work. Generally, this trainer is bought for at-work exercises without breaking a daily work routine being a great fat burner.
Video review: https://www.youtube.com/watch?v=a073aSPGTIw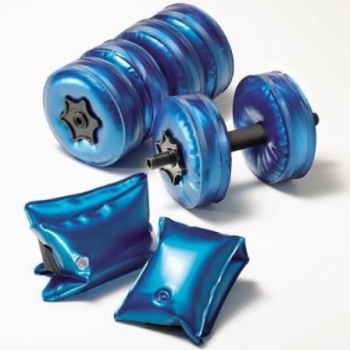 You can achieve a complete body workout with AquaBells Travel Weights. This is really helpful fitness and rehabilitation solution for maintaining your upper and lower body workout regimen. Simply add tap water (with a funnel included) to expand the weights up to 32 lbs. The dumbbells include eight "weights" (with a leakage prevention) and a couple of 13" long bars with soft cushioned grips.
Pros:
A lightweight piece that can be easily transformed into complete heavyweight dumbbells;
Versatile weights are good for physical therapy;
Can be applied for water resistance programs in swimming pools;
Such dumbbells won't damage floors.
Cons:
Water starts to smell when staying for a long time inside;
Durability is less than 6 months;
Quality control needs improvement;
Too big when filled with water.
Technical characteristics:
The weight is 1 pound each;
Fully adjustable resistance;
It can be filled with water to desired weight;
Includes two Dumbbells, adjustable up to 16 lbs. each;
Deflates in minutes;
Soft cushioned grips for comfort.
The summary of reviews: About a half of all users find this fitness equipment quite useful since it can fully replace regular heavy dumbbells without scratching floors and adjusting the weight like you need for your workout. The best advantage is portability along with a low price. Another half of users remained unsatisfied with AquaBells Travel Weight because of an unpleasant smell of staying inside water, very poor durability and they are heavy to carry on while filled with water.
Video review: https://www.youtube.com/watch?v=httSLomiDDY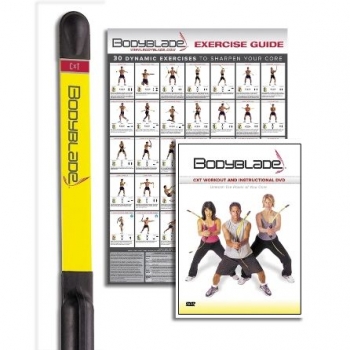 This small but very efficient exerciser offers more than 30 versatile exercises to complete. It is a home training system with a resistance-based workout challenging each muscle in a body. It is enough to use the exerciser during 15 minutes per day.
Pros:
Training DVD is included;
Lightweight;
Multiple exercises can be done with this exerciser;
Very portable design.
Cons:
You have to learn special exercises that are efficient with this equipment – not all exercises will be good with Bodyblade;
This exerciser only leads to burning fat and losing weight but won't improve your muscle mass.
Technical characteristics:
Dimensions: 4 x 2 x 1 inches;
The weight is 3 pounds;
It challenges every major muscle group;
It is equivalent to 1 to 22 lbs of active resistance;
Additional resistance for power training yet ideal for geriatrics and rehab of all adults.
The kit includes: Bodyblade® Classic , Super 6/Power 10 DVD and Exercise Wall Chart.
Reviews from real users:
RBSF shared that this piece of equipment helped him during a recovery from a back injury for over 10 years and The Bodyblade is so well designed, being the pretty much the safest exercise tool he used.
Sophied said in her review that BodyBlade helped her to get rid of loose skin under arms after she lost some weight. She didn't expected much from this equipment but the included Super-6 workout program helped her to achieve the desired result.
Michael L. Norman bought BodyBlade for a physical therapy after shoulder surgery. The piece helped him with an upper body workout twice a week for the last 7 months.
The summary of reviews: Among multiple advantages are emphasized such facts – lightweight, many exercises explained in detail on an included DVD, very portable design and a great recovery tool. Among fewer drawbacks were mentioned – limited value since it only helps to return flexibility and give strength muscle but won't build more muscle mass.
Video review: https://www.youtube.com/watch?v=niXQbBg5YBs
What are cheap and expensive options of portable fitness equipment?
1. Cheap
Are you low on your budget? It is still not an excuse for dropping your fitness activity. Use such portable fitness equipment:
2. Expensive
A home gym, a portable bike or foldaway treadmill can be a treat not for everyone because of their increased price tag. Besides mostly the purchase of such complex fitness equipment is profitable only for professional athletes since people with modest fitness routine can use something simpler – a jumping rope, suspension trainer, dumbbells or a fitness tracker for running. But if you want to buy a more professional home gym system then prepare to pay from $1500, a foldaway treadmill's cost starts from $1200 and the cheapest option here is a portable bike – if you choose not a popular brand but a home manufacturer. In this case a bike will cost from $600 to $1000. Surely, there is always a second-hand market where you can save almost a half of an original piece's price.
General tips for workouts with commercial fitness equipment: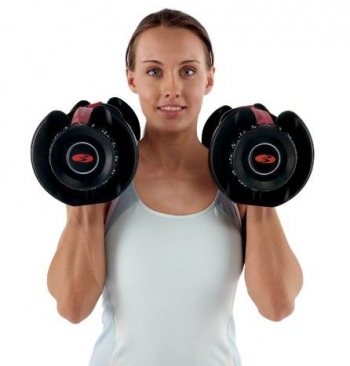 Even the best portable fitness equipment and most tricked-out home gym systems produce the successful results when applied regularly;
Carefully read an instruction before using any new portable equipment for fitness routine to avoid injuries;
Set a goal for at least 30 mins of physical activity/fitness/yoga/running/swimming on a daily basis;
As you may have noticed fitness equipment comes in all shapes, sizes and prices – choose the one that is the best for you and not for someone else. Consult a fitness instructor if necessary.
Necessary accessories you need to buy in addition to portable fitness equipment:
There are some essential accessories that you may need during your workout and to fit in your carry-on bag along with offered options of portable fitness equipment:
a) a handy water/shaker bottle – the one from which you can drink directly, without removing a bottle's cap. There are also special wrist bottle that you can wear like a bracelet;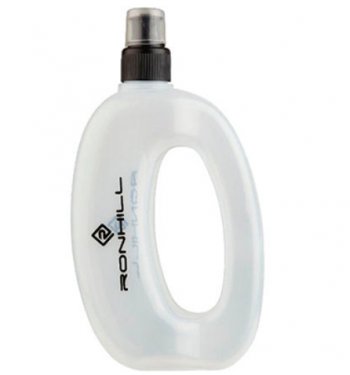 b) a phone holder – for your treadmill, a bike or to wear on your arm so you could freely use a smartphone even during an intense workout;
c) a head start/band – for keeping your ears warm during workouts outdoors in winter;
d) a gym towel – for keeping your sweat during exercises under control;
e) portable headphones that