Snazzy Urchin Bluetooth Speaker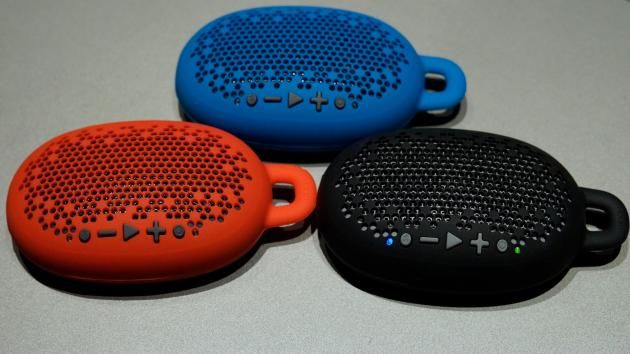 The world is full of billions of cheap portable Bluetooth-speakers. In order to somehow stand out the company Boom Movement released a little strange-looking speakers called Urchin, let's see what is so different about those speakers and why they are called the leaders in this market and deserve the greatest attention if you decided to buy portable speakers that will provide you with nice sound anywhere and at any time.
Useful and indestructible device
Urchin portable Bluetooth speakers differ mainly in their appearance and very useful and at the same time not over exaggerated features. Urchin speakers are shock and water resistant, so if you, for example, do not like Justin Bieber's new track, that suddenly began to sound from your speaker, you can throw it in the hearts to the wall or into the wish-bowl, and when you have cool down a little bit, you can easily use it again . According to the manufacturer, it will work like new. The device has passed majority of so called crush-tests and water-tests. So the speaker is not so easily hurt as Mu Space Pillow and at the same time allows to enjoy really good music anywhere.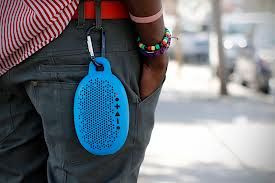 Perfect way to bring out your style
Bluetooth-speakers in their basic sense are a very handy thing, and if it's a portable device like Urchin, then it is a true must have for all music lovers and for people who cannot imagine even a single moment without it. Urchin Bluetooth speaker is a small and lightweight speaker with an unusual design. The design of the gadget also has a special tab with which it can be attached to the rifle bags, belts, jeans, etc., can be hung on the suction cup in the bathroom, etc. Interchangeable silicone case provides a vivid color to the device and at the same time adds more durability to it in terms of shock and water resistance. In addition, the built-in microphone allows you to use the model as a headset. Urchin Bluetooth speaker is already available on the market and has been launched for the international sales. New device can be purchased at the price of $ 150 in black, red or blue version. For additional 20$ you can buy the whole set of three color-pads, to change the style of your speaker whenever needed. So the gadget looks as stylish as some other modern devices for home and travels: funny Mocoro Robotic Furball or Portable Green Coffee-Machine.
Portable speaker with numerous accessories
Let's learn more about the technical side of the device. Urchin speaker is a portable one with the approximate length of 11 cm. As the speaker has a shape of an oval its smaller diameter is equal to about 6 cm. The weight of the device is just 1,5 pounds. The full set of the Urchin speaker includes:
The speaker itself,
Additional color pads (optional, available for additional payment),
Screws, metal carabiner, cups and other mounts.
So that it is possible for you to mount and attach your speaker wherever you want.
Best gift for every music lover
In terms of management, it is also pretty easy to use it, you can connect to the Blue-tooth-enable phone and play the music right from it. The water resistant feature of the device allows you to take it to the beach, to the camping side, to the walk near the river or organize a romantic evening in the boat. The shock-resistant feature will be perfect for all the cyclists, rollers, skaters and others, who would want to have their music playing, but also need the background city-road sounds to stay safe. Another usefull device for active people - handy Communication Device for networking, which will let you work with social network and send pictures and video anywhere.
Urchin Bluetooth speaker operates on the built-in battery, which needs to be charged for about two hours in order to provide you with clear 8 hours of sound. The charging is done via the USB cable. The Bluetooth connection system that is used in Urchin is the Bluetooth v2.1+EDR. With this connection you can be sure about strong signal and clear sound, which is also additionally amplified.