Portable Carports - Popular Models Reviews, How To Choose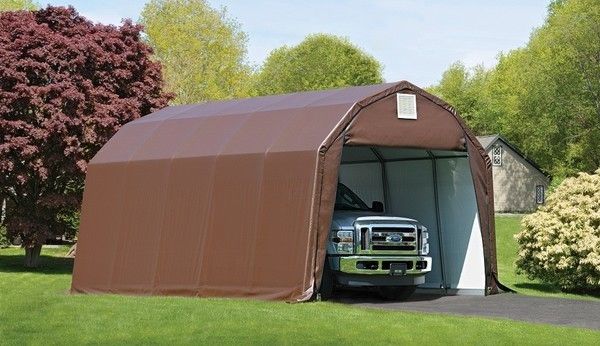 People gaze at your yard that is littered with lots of stuff, as your vehicle is outside the fence? Your brother is going to buy another car and there is no place for it in the garage? Going to the country with your family? In all these (and many other) cases a carport kit can become a lifesaver. Here is the guide that will help you learn more about these stables for your iron horses!
1. Advantages of having a portable carport kit.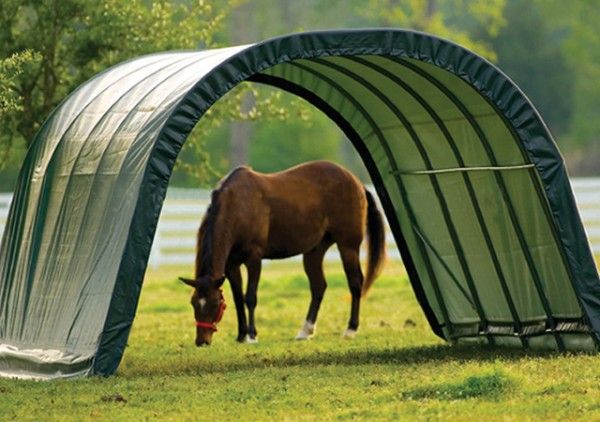 There is no doubt having a portable carport kit is beneficial for family budget and space usability.
Portable shelters are cheaper than those permanent. Not only are they cheaper when you buy them, they also require less money on maintenance. More than that, if you build a garage, it causes property taxes to increase. Also, you will have to handle permits and other documents. Portable shelters are... well, they are portable and not considered to be part of your house, which means you can save money;
Such carport kits can be transported easily, so you can take it with you if you move or travel;
There is a wide range of variants available on the market, thus making it possible to choose the one that fits your needs;
Portable shelters are multipurpose. If you gift your car to someone or do not intent to use it as a substitute to a garage due to some reason anymore, you can store there something else or use it for picnics;
Portable shelters help prolong the life of your car tyres, paint and other things;
How many times have you found your car 'marked' by some bird? Well, you got us. Most of the time it's better (and cheaper) to wash your shelter roof than washing the entire car;
Portable carport kits can be used to store things that otherwise would clutter up your house;
Installing a carport kit is cheaper than building an additional garage for a new car.
2. Drawbacks of having a carport kit.
Portable carport kits do not provide protection from elements appropriately, if we compare them with garages. Shelters and tents can keep your car safe from rain and snow, but it won't prevent mice from chewing your car's wires, it won't keep your car warm so that your engine would work better, etc. As with all things portable, permanent versions are distinguished by full-scale efficiency;
Such shelters can be… stolen. As they can be easily transported, it is possible that when you return home after having spent holidays abroad, you may find only holes in the lawn;
Most carport kits cannot be assembled without any tools at all.
3. Types of portable carport kits.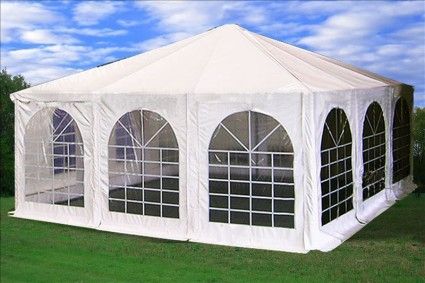 There is a great variety of portable carport shelters present on the market. They can differ by: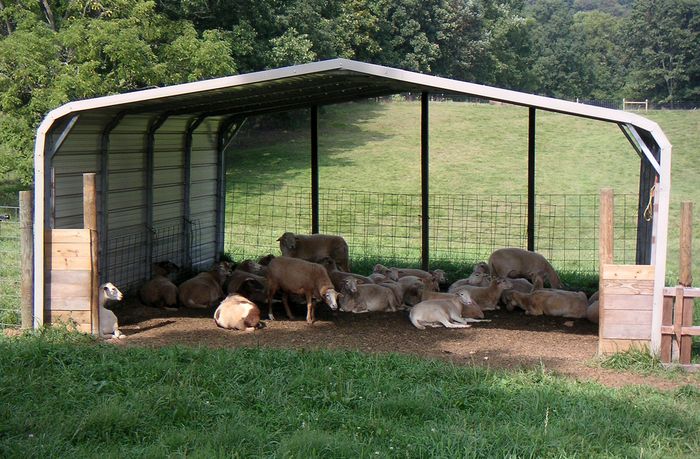 4. How to choose a carport kit.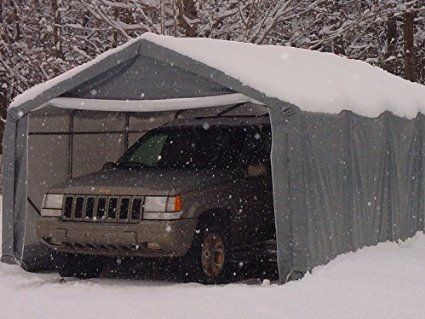 When choosing a carport kit, try sticking to these rules to make sure you make a good choice:
Think of how long you need to have your carport shelter installed. Consider whether it should be a long-term or short-term carport and choose correspondingly;
Take into account the number of vehicles you are going to keep in your carport;
Imagine what other uses may become beneficial to you. For instance, think of whether you need it for going to the country with your family and choose models with features that fit your aim;
Price matters, so try to find an option that would be cost-effective.
5. Popular models of carport kits (reviews).
Here is a list of five models that are popular on Amazon.com and are characterized by good reviews.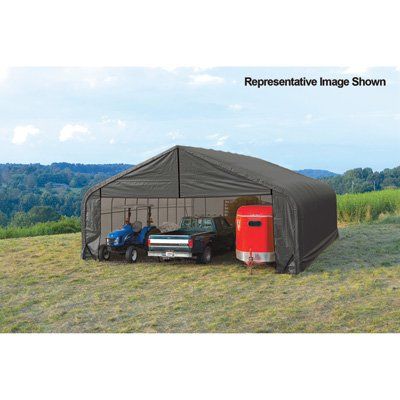 A true giant, this carport kit can be used as a means of storing. It also serves as a good garage. Among its features are the following:
Dimensions: 240 x 360 x 240 inches (609 x 914 x 609 cm);
Weight: 1,425 pounds (646 kg);
Ideal for commercial and industrial use;
Difficult to transport due to its weight;
Great storing capability;
Materials used: steel, polyethylene;
Center height: 20 ft (609 cm);
Zippered door;
Made of commercial grade components;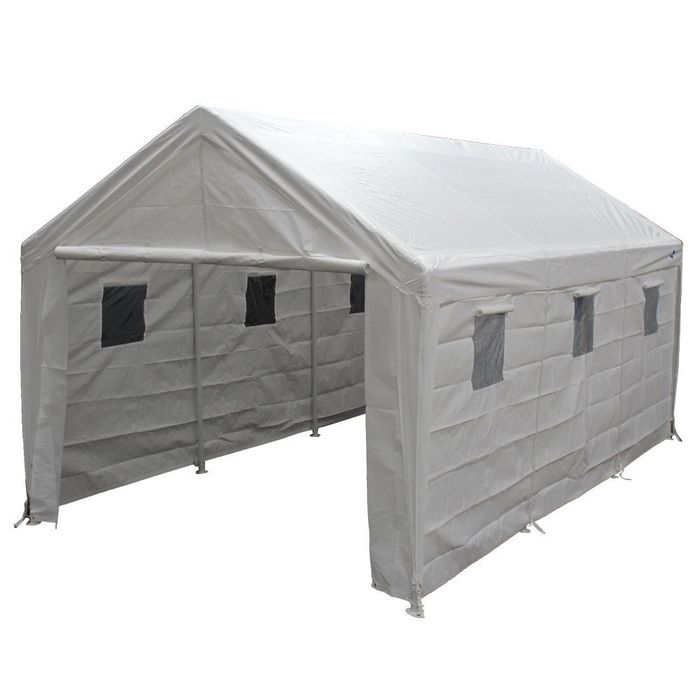 This canopy can be used as a detachable carport or as a shelter for picnics. It features:
Dimensions: 240 x 128 x 117 inches (609 x 325 x 297 cm);
Weight: 80 pounds (36 kg);
Ideal for picnics and other purposes that require lightweight carports;
Very durable due to 2-inch (5 cm) heavy duty steel frame;
Fully-enclosed version;
UV inhibitors;
Fire retardant;
Water resistant;
Two front flaps with zippers;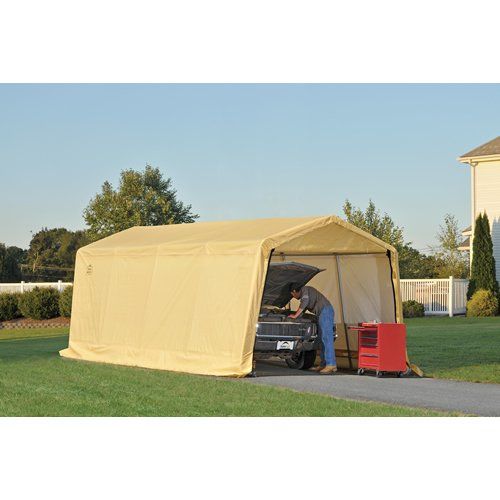 This shelter is affordable and serves as a general-purpose carport.
Dimensions: 10 x 15 x 8 m;
Weight: 49 kg;
Peak height: 7.6 ft (231 cm);
Easily portable due to light weight;
Made of polyethylene and steel frame.
Waterproof.
UV-treated coverage;
Anti-fungal;
Anti-yellowing;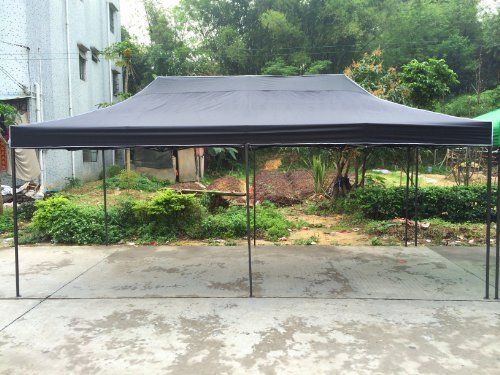 It is a model designed for commercial use and picnics. If weather conditions are not that harsh, it can also serve as a carport.
Dimensions: 10 x 20, 10 x 10 and 10 x 15 m;
Weight: 75 pounds (34 kg);
Water resistant;
Low price;
Easy assembly;
Comes in various sizes;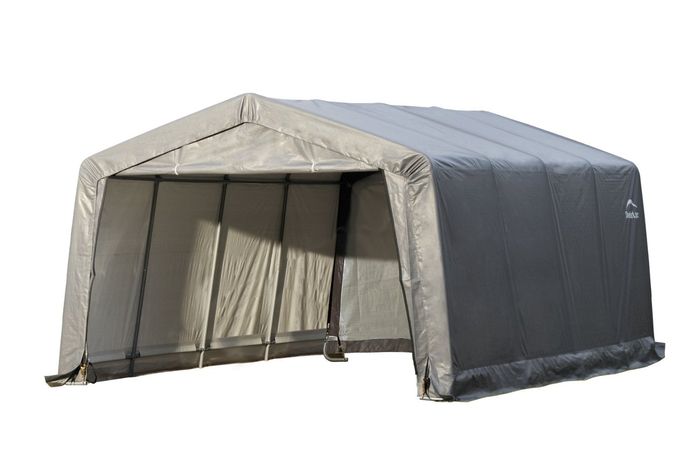 A convenient shelter model that is both affordable and easy to use. Ribs are the elements that make this construction special.
Product dimensions: 51 x 23 x 11 inches (129 x 58 x 28 cm);
Weight: 179 pounds (81.2 kg);
Waterproof three-layered fabric;
UV-treated polyethylene cover;
Comes with 6 ribs that make it durable;
Steel frame with Dupont powder coat finish;
Front doors with double zippers;
Solid rear door panel;
Made of polyethylene. Steel frame.
6. Conclusion.
All in all, portable carport kits are a great solution when it comes to finding a place for your car, things to be stored or going to the country. There is a wide range of options available for different cases, and one can always find something suitable for his needs. Portable carports are great for life of movement and help save money while providing decent protection from the elements.